ABC Genetics for Genesis 8 Male – addon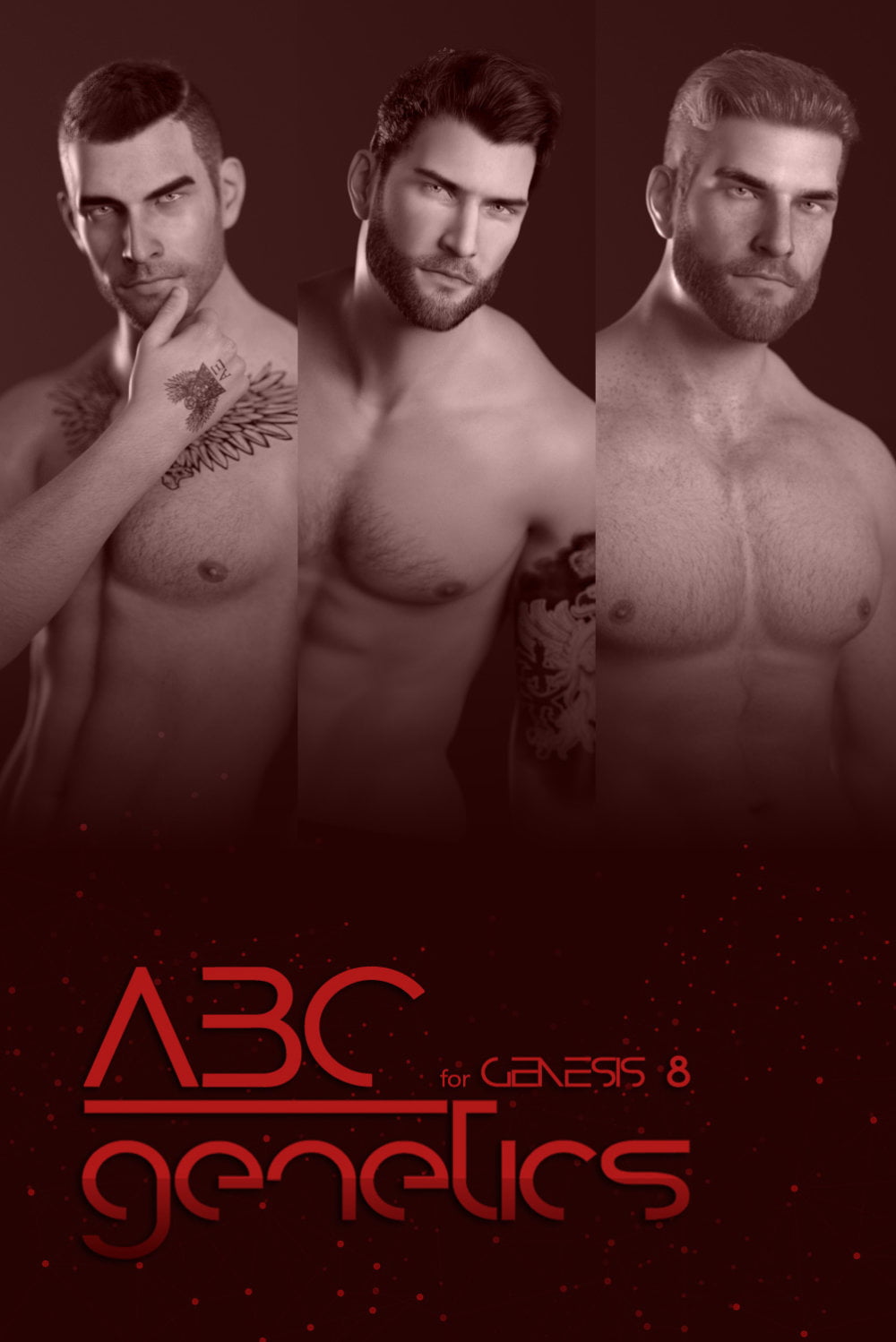 Now you can have Alex, Benicio and Coilin in the G8M version!
This product contains:
Alex: Head and Body morph and skins presets *
Benicio: Head and Body morph and skins presets *
Coilin: Head and 2 Body morphs (Nordic god shape and dad body shape) and skins presets *
-3 Head mophs
-4 Body morphs
-Iray Textures presets *
* This product does not include textures. The textures are acquired with the products: Alex for G3M, Benicio for G3M and Coilin for G3M. The textures were designed for Genesis 3 Male, but Daz Studio 4.10 adapts these textures to the Genesis 8 male models.
The textures for Genesis 3 Male Anatomical Elements (Genitalia) can be used in Genesis 8 Male, which must be purchased Genesis 8 Male Anatomical Elements only purchased by buying Michael/Darius/Lucas/Owen 8 Pro Bundle.
Or it can be used in another genitalia for G8M that supports the textures of Genesis 3 male.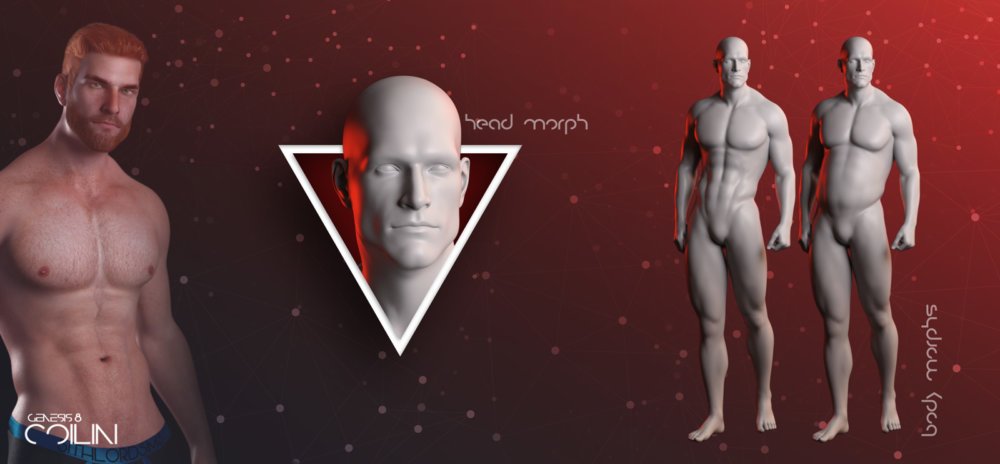 ---