Accessories For The Swashbuckler Boots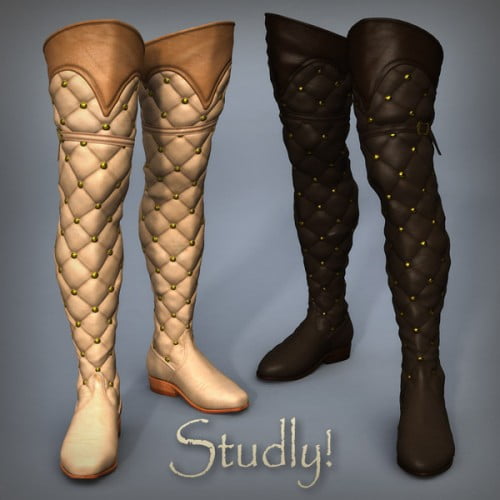 Fully studded textures and shaders added to complement the release of the M4 Swashbuckler boots. Although these shaders install by default to a folder labled "Swashbuckler M4" they will work on both the V4 and M4 boots.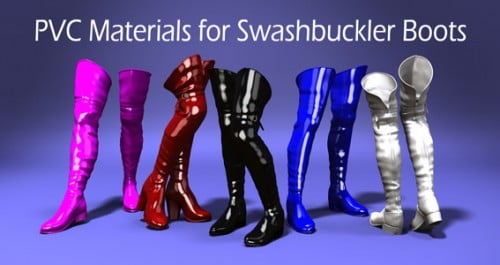 I am so pleased with the kind reception the?Swashbuckler Boots for V4 and M4 have received. To say thank you, here are some free Mat Poses and aniBlocks to aid in animating and give the boots a fresh Patent Leather/PVC/Vinyal look for the virtual club scene.


For Daz Studio, Carrara And Poser
The Studded Leather material presets are in .pz2 .ds and .cbr formats so they should equally work well in Poser, Daz Studio and Carrara. PVC shaders are DS and Poser Only. The offset aniblocks will only work in Daz Studio and require the?aniMate+ plugin. At this time only V4 adjustment blocks are included.

---