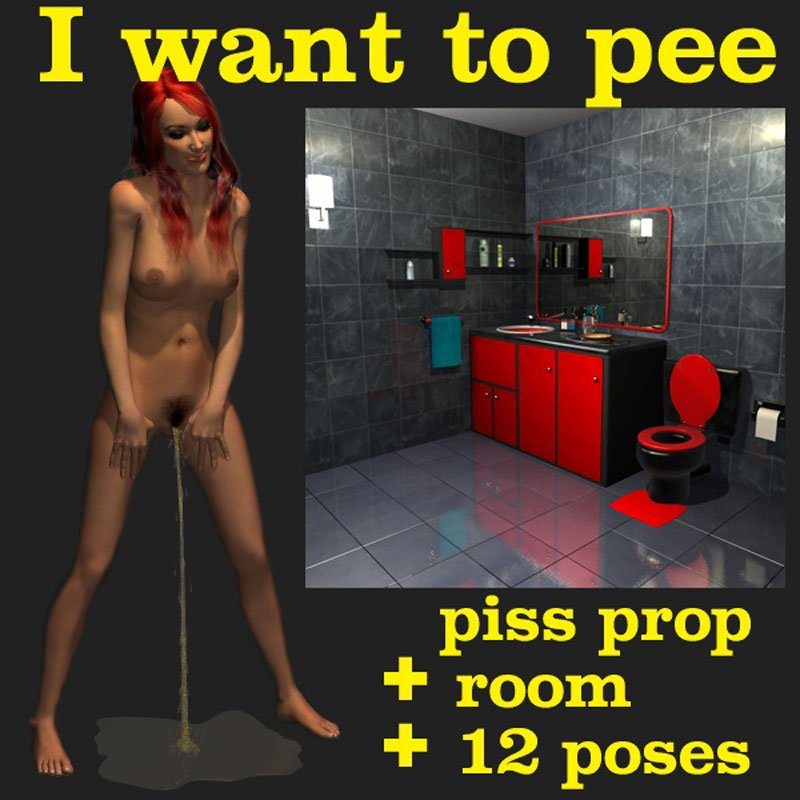 ---
If your favorite character wants to pee and cannot wait any more, well, here is your chance for a relief. Just load the prop and let the poor fellow enjoy.
Many morphs are included so you can practically mach all situations for peeing under the sun to a toilet room and even into a glass.
Normal place for peeing is the toilet, so you also get the room with many useful props.
Every light of the room can be turned on and off.
You can animate the pee prop either by hand or by a python script.
23 very interesting separate Poser ready props to load at the scene of your choice.
7 poses for V4 and 5 poses for M4 that match the room props. Figures are placed where they meant to be, not at the center of the screen.
A picture is worth a thousand words so, have a look at the images to see what you get..
If your favourite character wants to pee, cannot wait any more, but the plumbing are not working, well, you have an alternate option.
---