Advanced Figure Randomizer and INJ Builder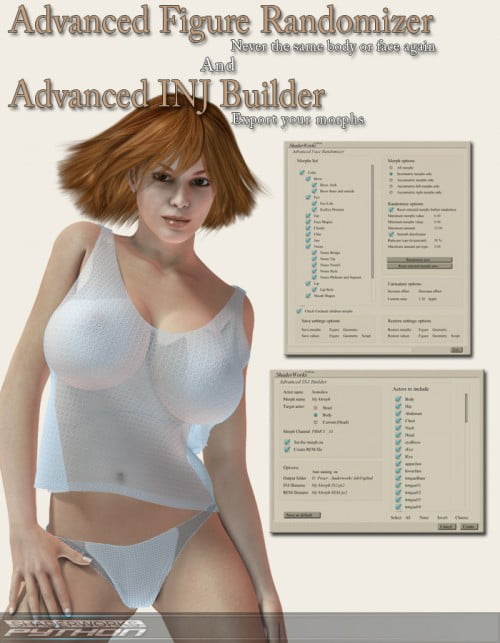 Advanced Figure Randomizer is a powerful script to create unique faces and bodies using the loaded morphs. You have the control on what must be randomized and how!
But that's not all!
Advanced Figure Randomizer comes with another part: Advanced INJ Builder, which allows to export your morphs as INJ pose files.
Last but not least…
It also comes with a third script: Morphs cleaner, which simply removes all unused morphs in the scene in only three clicks!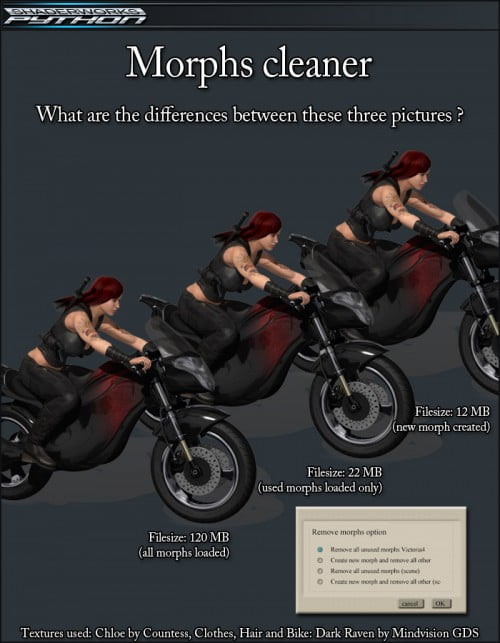 ---