Adventure Girl Essentials: Bow V4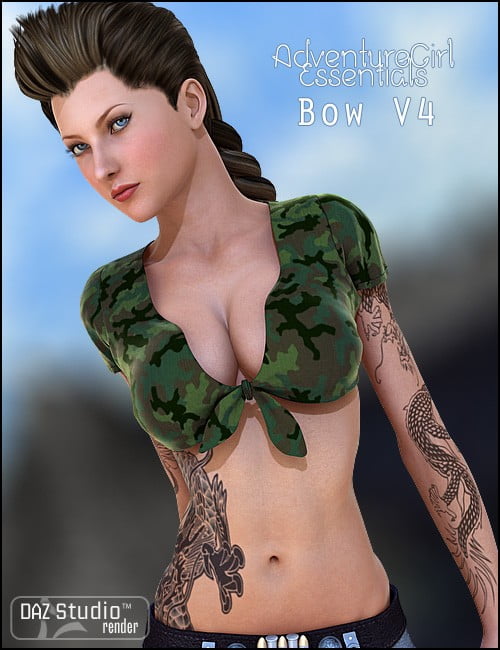 When saving the world becomes one's second nature it is time to think about leveling up a bit in style and fashion sense. After all a well-matched outfit has the same impact capacity as a roundhouse kick or a bullet shot on the opponents.
AGE series' first release the Bow for Victoria 4 is a pretty but not-too-much-in-the-way top for adventuresses of all kind and reason. Full laden with morphs, from Girl 4 to Stephanie 4 all the way through Elite, Morphs++ and Aiko4 support, it also has numerous adjustment morphs for those girls that offer more, including the one and only Angel for V4 by Maelwenn.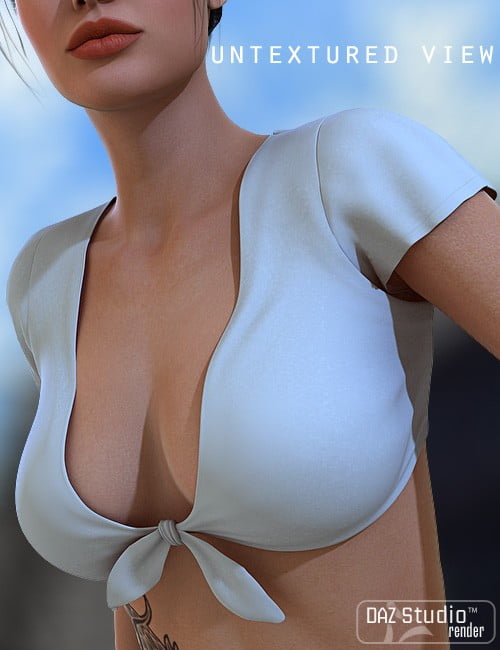 ---