AeroDoll: Flightsuit for Aiko 3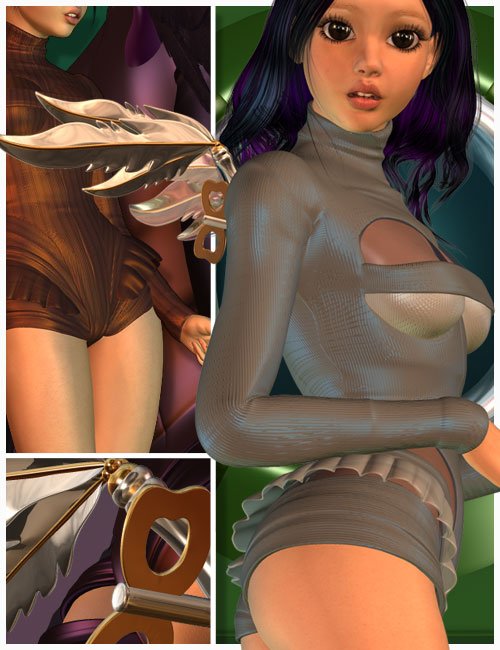 AeroDoll Flightsuit:
* Complete conforming figure for Aiko 3
* 8 separate material regions for texturing versatility
* Many built-in Aiko morph targets that automatically adjust to your figure
* Special morph set just for the AeroDoll: Noa character for Aiko 3
# Texture, bump, and many MAT files with differing styles for P4 and P5/P6
AeroDoll Wings:
* All original posable wings conforming figure for Aiko 3; each feather moves separately!
* Joint parameters optimized for maximum posability
* Special key-hole base and wind-up key body parts are completely scalable, posable, translatable, and rotatable
* Key longer morph
* Alternate MAT files, default pose, and special pose to hide/show the wind-up parts
AeroDoll Frill Skirt:
* Conformable frill skirt figure completes the AeroDoll look!
AeroDoll Shoes:
* Conforming shoes figure for Aiko 3 to round out the ensemble
* SPECIAL BONUS! Included in this package is a simple spaceship interior set prop (in 3 different color schemes) which makes a great background for taking your AeroDoll to infinity and beyond!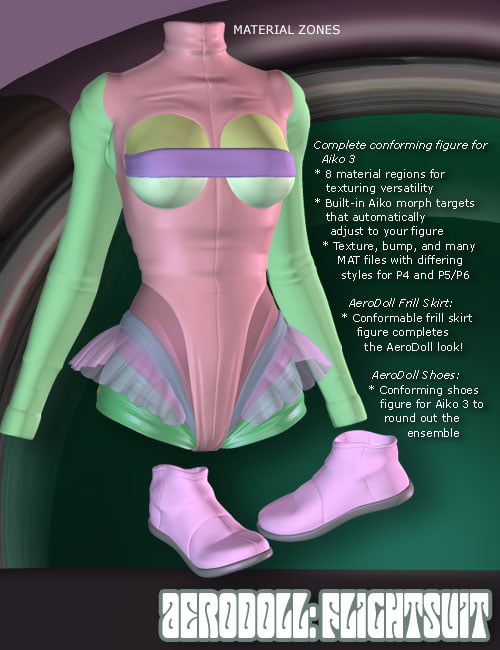 ---