Aery Mage for Genesis 3 Female(s)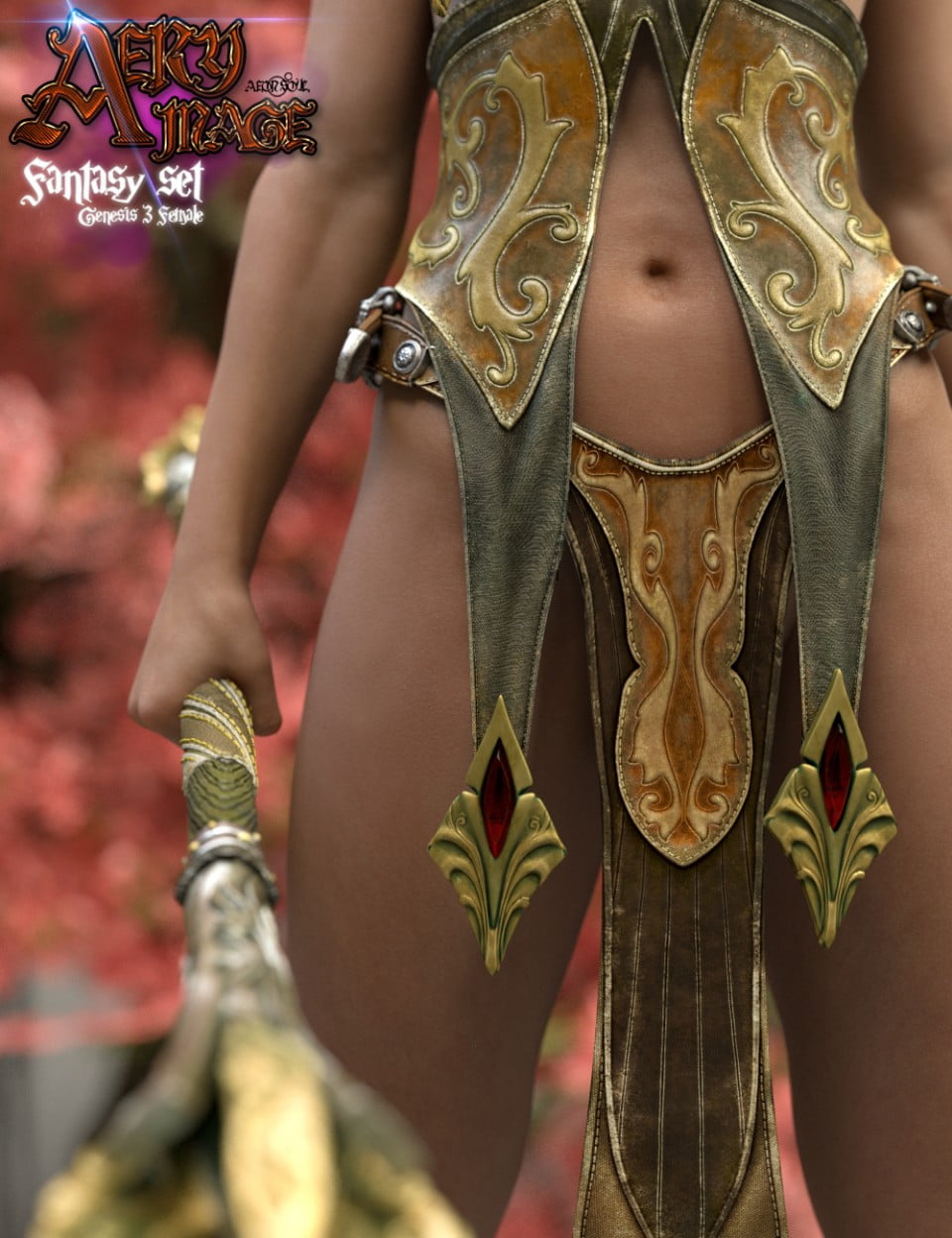 Aery Mage is a set that embodies the concept of fantasy, magic, freedom, dynamism and femininity in one set.
It is the perfect outfit for all the enchantresses that like to feel the breeze of magic on their skin, dive into magic worlds (and words!), unleash the power within and perform epic spells with their staff(s)!
Aery Mage is an homage to our own style, hence its name. It is complex and dynamic, extremely sensual and with fantastic and detailed textures.
It includes three different styles that can cover a wide range of characters:
War Mage: richly decorated and layered leather to show status, for the expert wizard or Sorceress that goes into action with no fear and armed of powerful fireballs!
Palace Mage: blue light fabric with a delicate stitching decoration, for the noble and educated wizard that spends her time more mundanely and studying ancient scrolls (but always with style!).
Alchemist: brown uncomplicated leather with striking red decorations, for the enchantress that enjoys playing with the elements and enriching potions and items with crazy effects.
Aery Mage features:
– 5 independent pieces of clothing to be mixed and matched as you like. They all include a huge amount of movement morphs that look natural and are based on real physics.
+ 1 matching bikini (2 additional pieces)
– left and right staffs that match the outfits and feature amazing details and richness.
– a brand new, unique and original Aeon Soul concept that can add as much character and uniqueness to your people as you want.
– Amazingly detailed, PBR textures that breath life into the mesh and guarantee realistic and professional-looking rendering results in any rendering engine that works with PBR.
– The included bikini isn't part of the original set concept, however it is still beautiful and matches the outfit style nicely.
– Aeon Soul Wardrobe Power: every new set/release isn't just an outfit on its own, but it also mixes and matches fantastically with other Aeon Soul sets, to give you an awesome wardrobe for your characters. Mix and match for unique appearances!
Fine-tuned PBR Iray mats are included (no 3Delight mats are included).
Unleash the magic power within and make it show!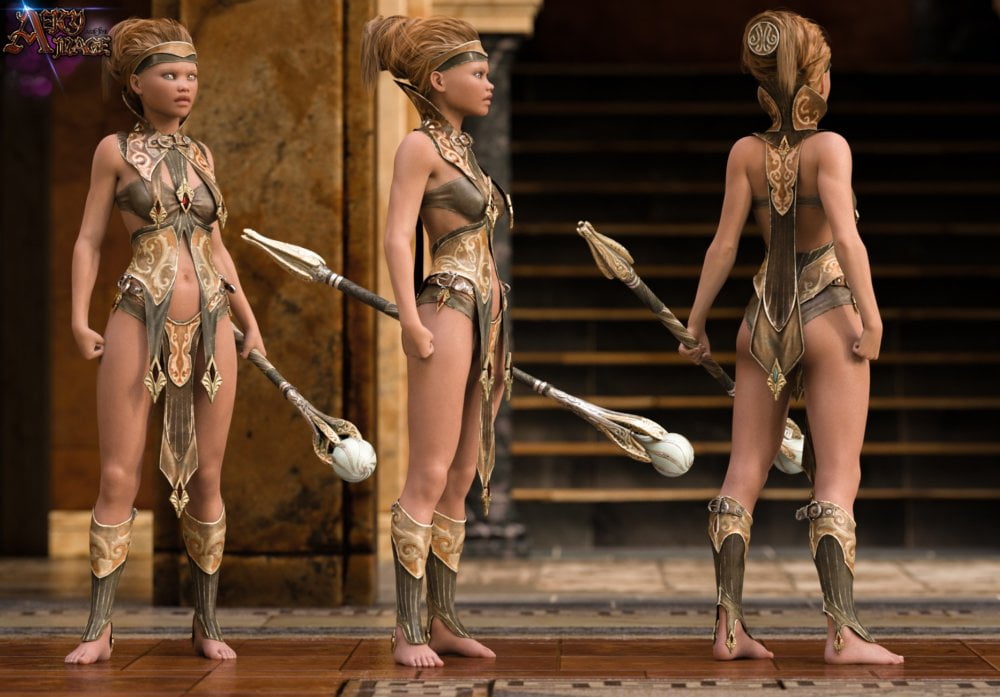 ---