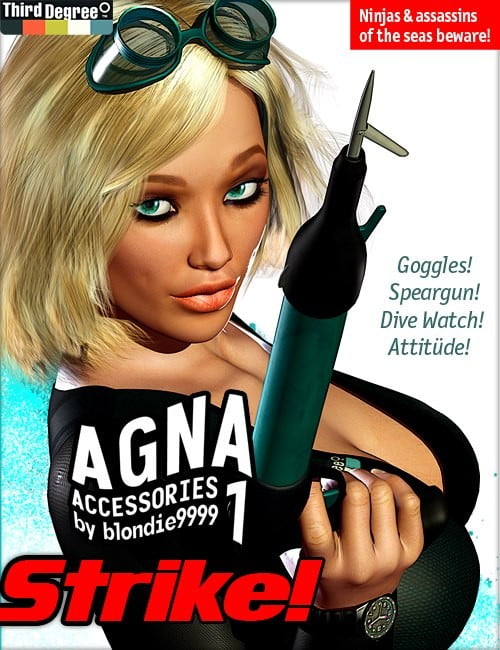 ?I?m diving the Caribbean, off the Grenadines, interdicting drug shipments. It?s late and I?m not in the mood for any foolishness. I check my watch. Exactly five minutes of air left.
Finally saw these tacky old-school frogmen, right out of Thunderball, stashing drugs in an underwater cave. It would take me at least four minutes to swim around behind them. I had to try.
When I got there, I surprised them alright, and one tried to get fresh. My speargun showed him the error of his ways, and I got them up to the Interpol fast-boat with seconds to spare. I love this watch. I love this speargun.?
Agna Accessories 1 takes you to a world of oceangoing adventure! This premium set of custom-crafted goggles, dive watch and speargun for Agna? by Third Degree comes from top designer blondie9999. It features bold looks in a variety of striking colors. The watch makes any outfit complete, the speargun and spear are dangerous and the goggles are just plain fly-looking. Don?t just dive, dive in style!
Get Agna Accessories 1 today, and take your undersea exploits to the Third Degree!
---