Aiko 3.0 Professional Bundle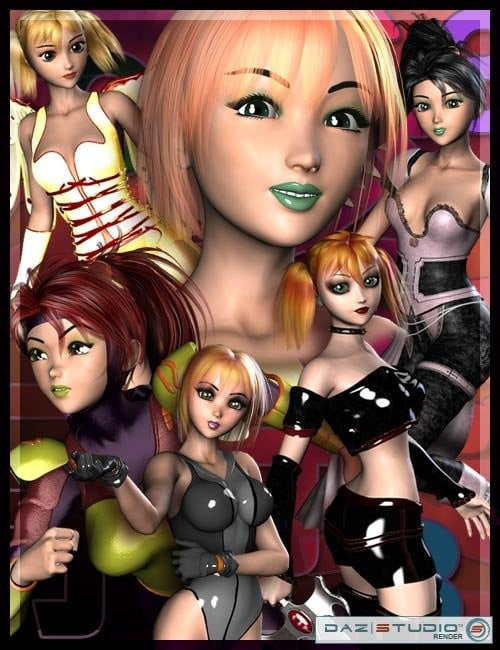 The A3 Bundle contains everything in the Aiko 3 Starter Pack PLUS eight additional items.
Aiko 3.0 was created specifically with anime and manga inspired digital art in mind. With A3, you can recreate all your favorite anime and manga girl characters with ease. Based on the DAZ Unimesh, this female figure has a split-personality. Aiko 3.0 not only comes with a manga/anime proportioned body and face, but also was created with realistic head and body shapes. This duality brings you a superior level of control and a variety of faces and body shapes. Combine this versatile figure with the large assortment of add-ons in this bundle pack, and you'll be rendering gorgeous manga art in no time.
Features
Aiko 3.0 Starter Pack
A3 Ponytail
A3 Body Armor
Nyoko Pigtail
Aikiyu Warrior Poses for Aiko 3.0
Rei for Aiko 3.0
LynX for Aiko 3.0
Warrior Class for A3
Angel of Light for Aiko 3.0
---