Albatros D.Va WWI Biplane
---
Albatros D.Va WWI Biplane
Probably the most aesthetically attractive fighter of World War I, the Albatros DVa entered service in the German "Luftstreitkräfte" in October 1917. Even though it was build in large numbers only a few survived the war.
This Albatros D.Va biplane comes with a lot of stunning details.
All flight controls are functional. The control wires move along with the ailerons and the elevator. You can switch between standard and "in air" propeller with just a double-click.
Seated poses for the Genesis 3 and 8 Male and Female figures are included.
It comes with 8 historical paint schemes, including the German aces Manfred von Richthofen – the "Red Baron" – and Ernst Udet.
Also included is the paint scheme of the allied "Pink Baroness".
Have you never heard of the Pink Baroness?
Grab this set and find out!
---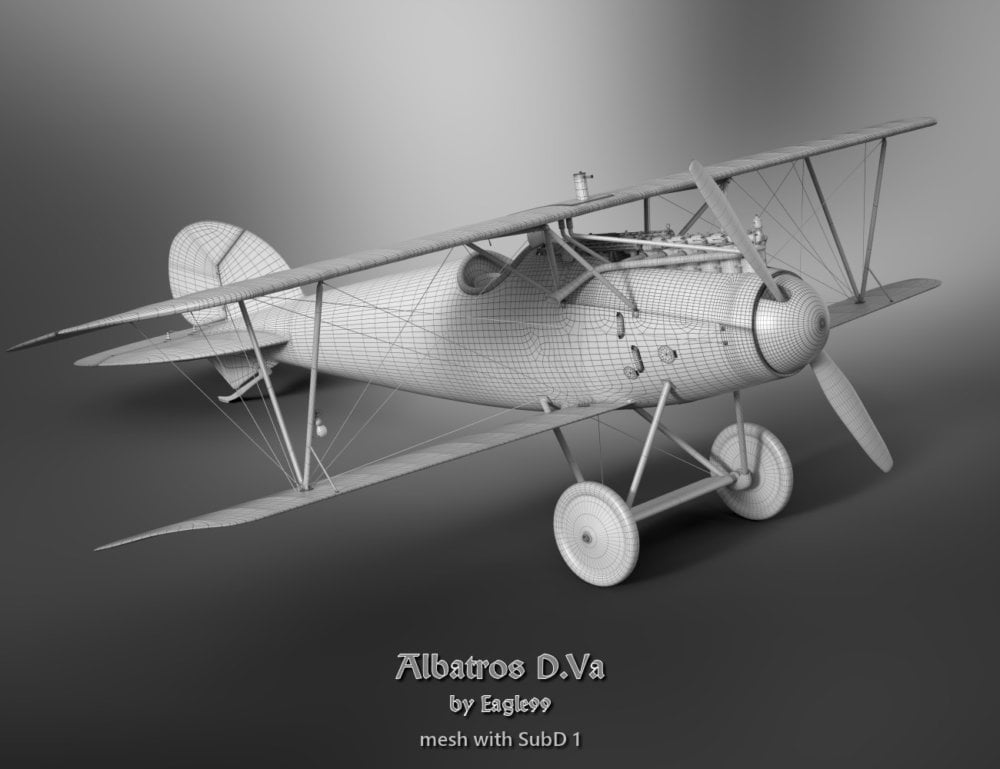 ---