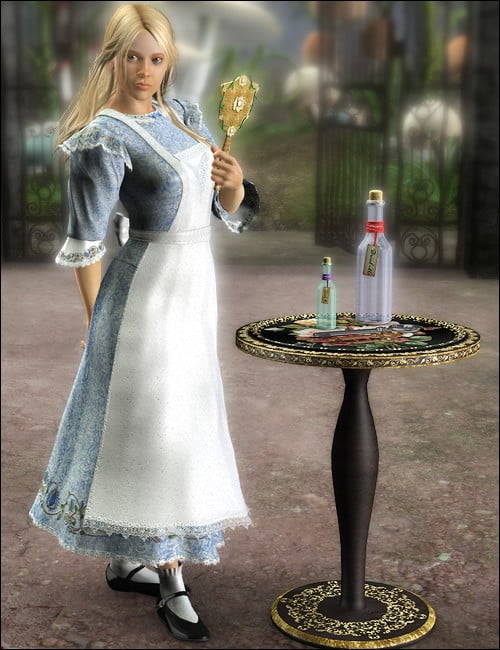 ?Curiouser and curiouser!? cried Alice
(she was so much surprised, that for the moment
she quite forgot how to speak good English)?
–Alice's Adventures in Wonderland by Lewis Carroll
Alicia is a set of 3D female outfit textures for the V4 Morphing Fantasy Dress, the V4 MFD Expansion Pack 1, and the entire V4 MFD Wonderland Expansion.
This delicately embroidered Victorian version of the Alice in Wonderland dress features textures for the MFD and pieces from Expansion Pack 1, along with an apron touched with Battenburg lace, patent leather shoes, socks edged in point d'esprit lace, a set of shiny keys, pretty "Drink Me" bottles on a tole painted table, and an ornate little mirror for Alicia to admire herself.
Required Products
V4 MFD Expansion Pack 1
V4 MFD Wonderland Expansion and Unimesh Fits
V4 Morphing Fantasy Dress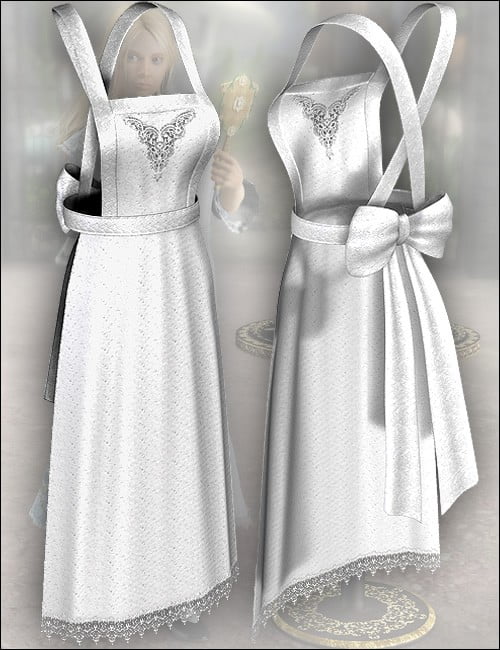 ---