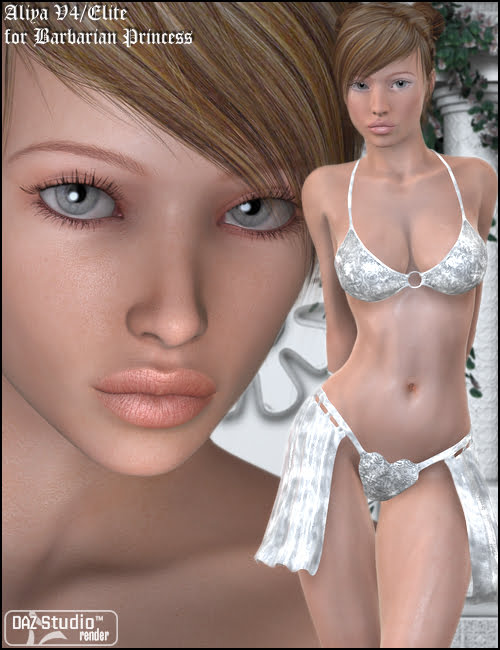 Introducing Aliya for Victoria 4.2/Elite/the Girl 4
Aliya is a soft, pale texture with loads of options! A perfect companion product for the Barbarian Princess texture expansion for Blood Bound, or as a stand-alone fantasy heroine!
Alyia?s textures include default torso/limb textures and tattoo torso/limp options. Eight eye colors, and 11 beautiful make-up maps. Six of the maps coordinate perfectly with the Barbarian Princess expansion texture.
Aliya has been optimized for DAZ Studio and Poser to achieve the most realistic renders possible!
---