All Hands Poses for Genesis 3 Female(s)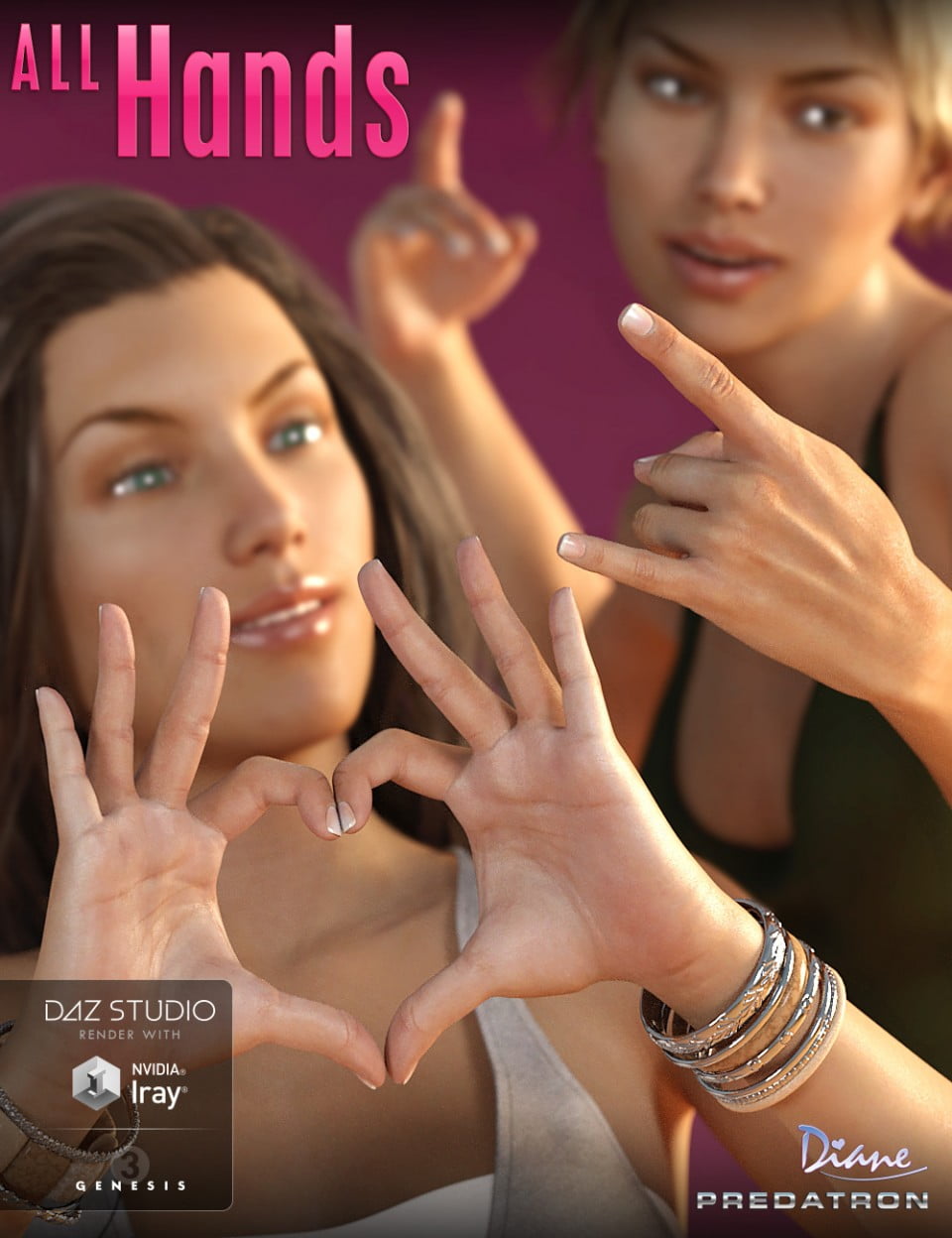 UPDATED:  2015-10-22 – Corrected thumbnails.
All Hands is a beautifully detailed and versatile set of hand poses for Genesis 3 Female(s) hands.
There are 44 hand poses that include every day hand gestures, gentle, elegant as well as relaxed hands. Use them as they are "out of the box" or as a base for getting the right pose you need for your image or animation.
This set also includes a coffee/tea mug prop and as a bonus, we've added 6 full body poses that we used to set up the promo images.
This product includes:
1 DSON Core Installer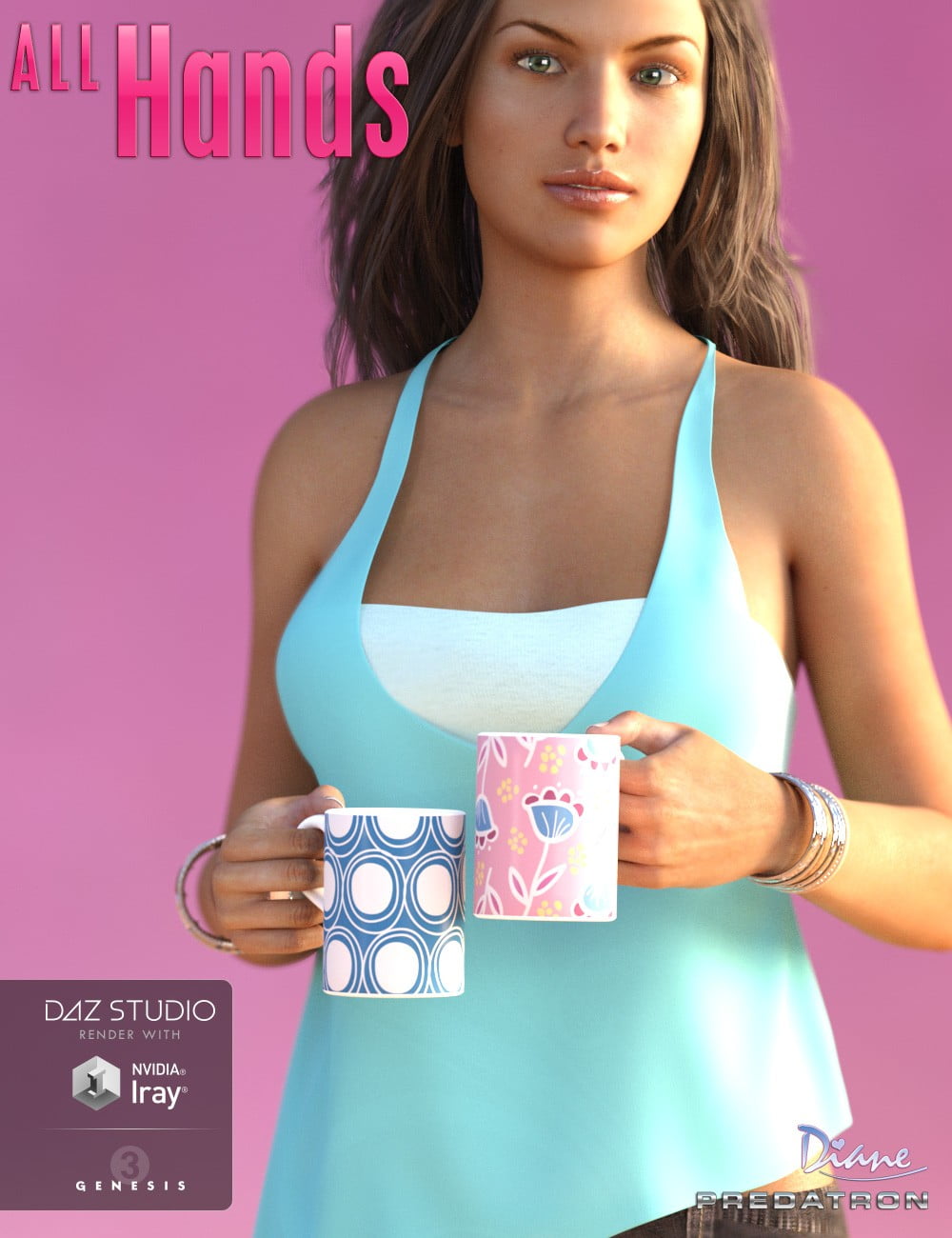 ---