All Smiles Expressions for V4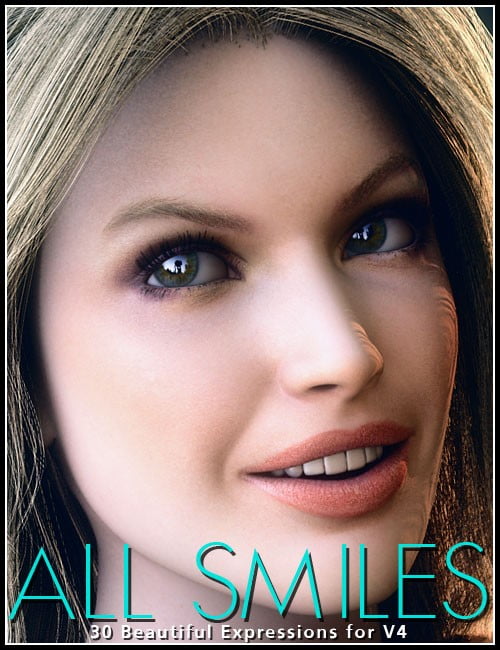 All Smiles!' for V4, because a girl's best asset is her smile! Thirty fantastic emotions for V4, from happily surprised, to beaming, to flirty grins, these fantastic emotions will radiate on Victoria 4's face.
Get smiling and add some character to your DAZ Studio, Poser, and Carrara renders!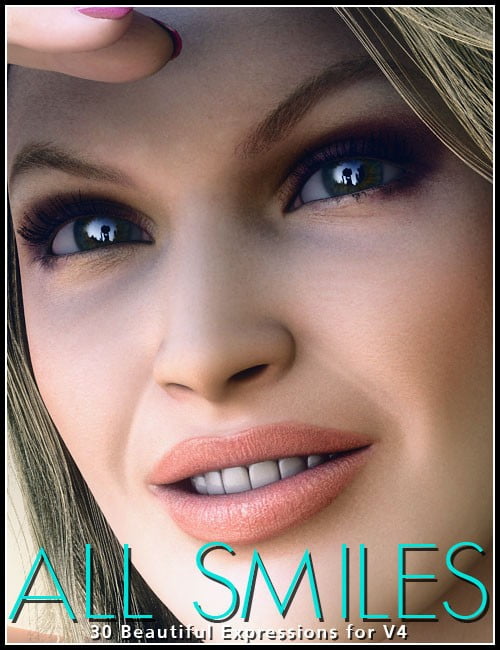 ---