Allegra is young, fresh and full of wonderful ideas and dreams!
I made this character after street photos I took and I tried to stay in textures, eye colours and Makeups as near as possible to the original. This is a very detailed and realistic character pack for V4 or higher. For her skin textures I used only high resolution resources and photos.Her body morph is also inspired by the original and she comes with 9 custom made Eye-and LipMakeups and 8 eye-colours.
In this pack is everything in two version, one with shader and displacement maps for fantastic realistic skin and one without shader and displacement maps, so that you have the choice which one you want to use. Cate is a fantastic pack with lots of options and this for a more than fair price. Don't miss out on the chance to have this unique character in your Runtime.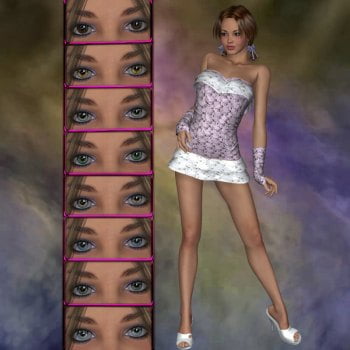 ---