Allied Fleets Destroyer – Multi Format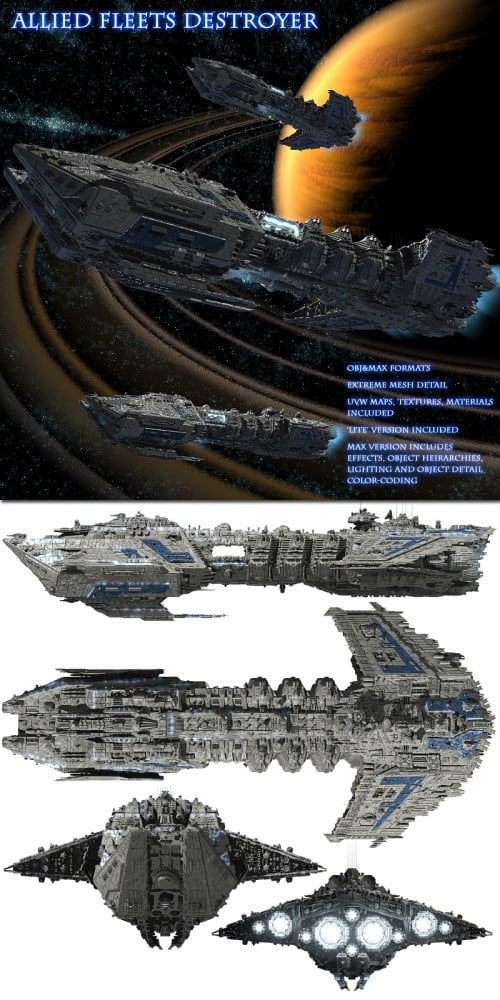 This is a very highly detailed 3D (OBJ and MAX format) model of a huge science-fiction warship.
The high detail level serves two purposes: communicate a sense of scale, and allow for realistic closeups.
The Allied Fleets Destroyer is designed to be a formidable warship, with plenty of weapons and a thick hull. The Allied Fleets Destroyer was modeled to look approximately one mile (1600m) long.
The entire ship is well decorated with details, with highlights including the bridge and the main hangar, which goes all the way from one side of the ship to the other.
The objects are grouped according to detail level and all objects have UVW mapping coordinates. Textures are included. It is easy to change the color scheme of the ship by modifying the texture bitmaps.
The OBJ format provides compatibility with just about every 3D software package but is limited in the fact that there are no lighting or effect options – those must be recreated after importing the model.
The MAX format includes all lighting and effects, and was used to create the product images.
There are 747,767 triangles spread across 157 objects.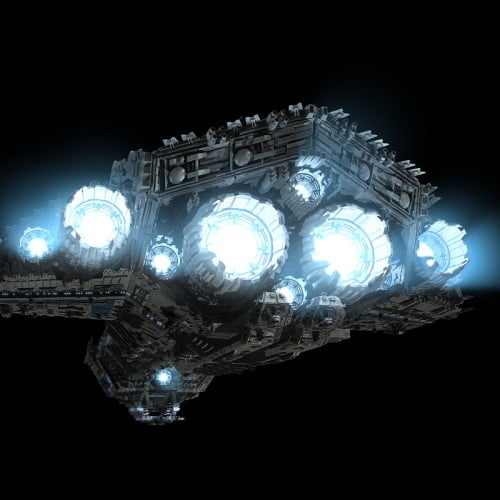 ---