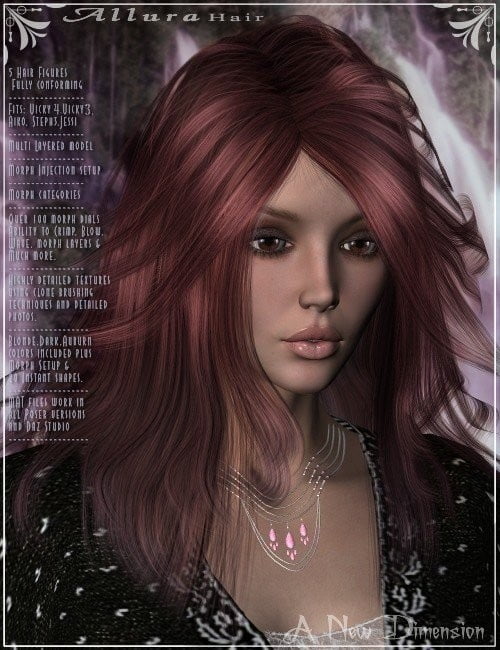 Allura-Hair is a multi layered hair that is second to none.
From long, flowing maiden styles to wispy, crimped fairy styles, or even hair that is gently blowing in the wind, Allura-Hair easily provides the ability to accomplish with stunning realism!
It features over 100 powerful morph dials, multi texture layers and perfect conforming ability. Its texture maps are referenced from macro photos and created with specially designed cloning brushes that allow amazing color blending within the hair textures to help create modern and fantasy styles.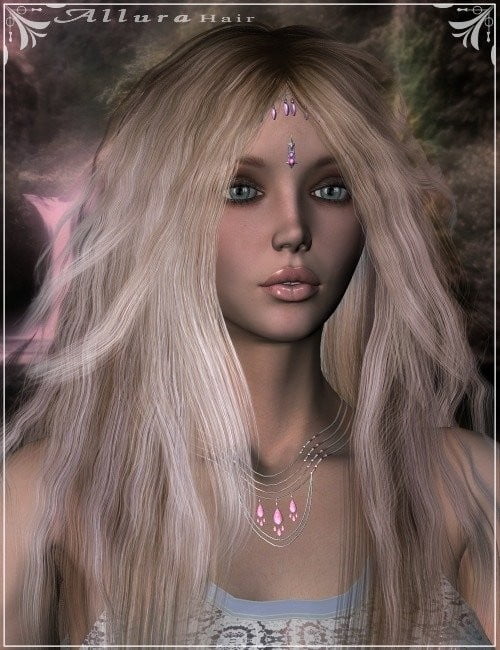 ---