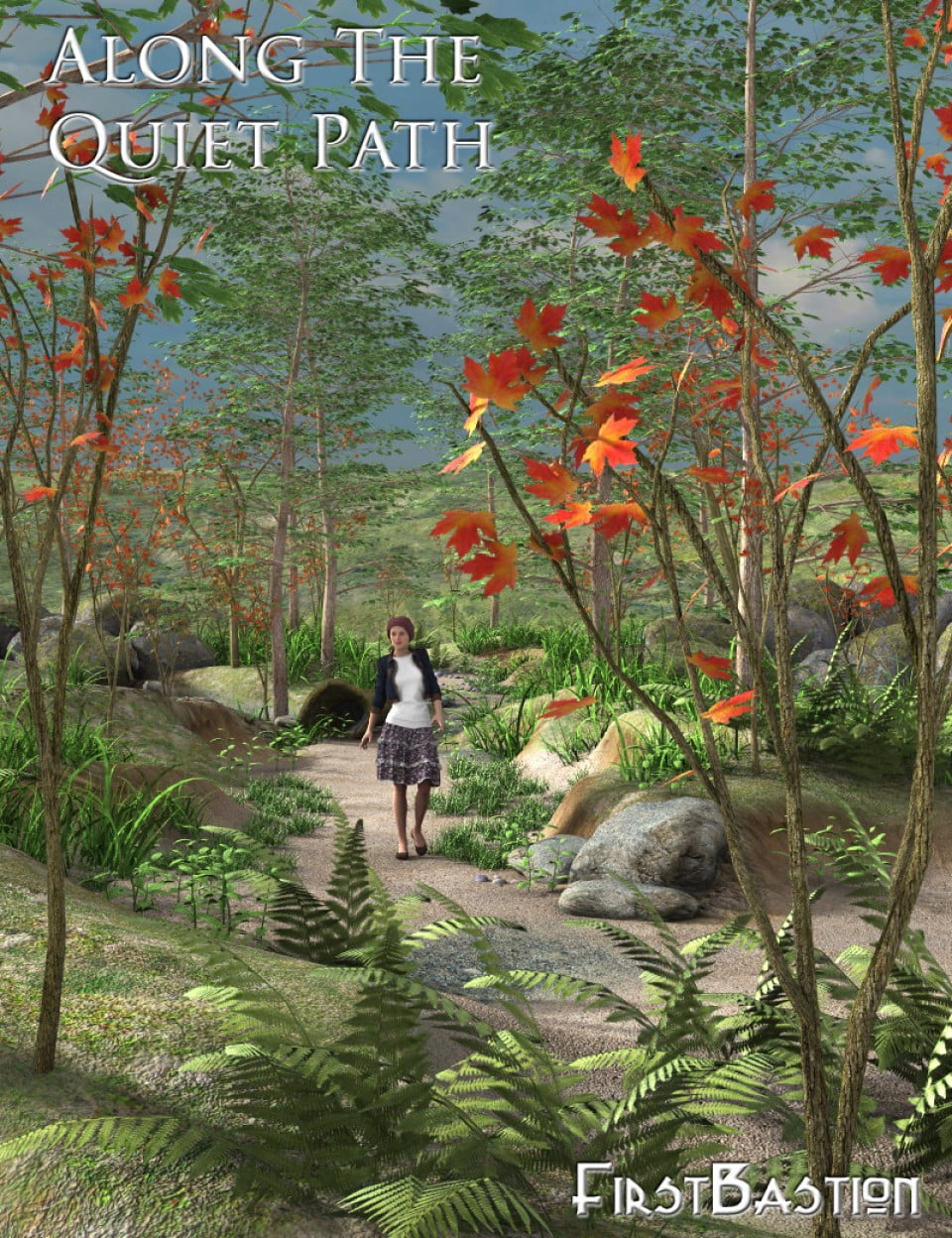 Sometimes you just need to take a break, soak in some sun, inhale some fresh air, regroup and rejuvenate and get back to nature.
Along the Quiet Path is a full 3D exterior environment for both Daz Studio 3Delight and Iray render engines. Set up to add thousands of additional polygons at render time, it allows moving around the setup scene and preview with very little overhead. Multiple camera angles are placed around the scene to take advantage of spaces between trees and the focal points of the paths.
The surrounding background hills and rock faces are also included as well as the physical skydome for the 3Delight renders.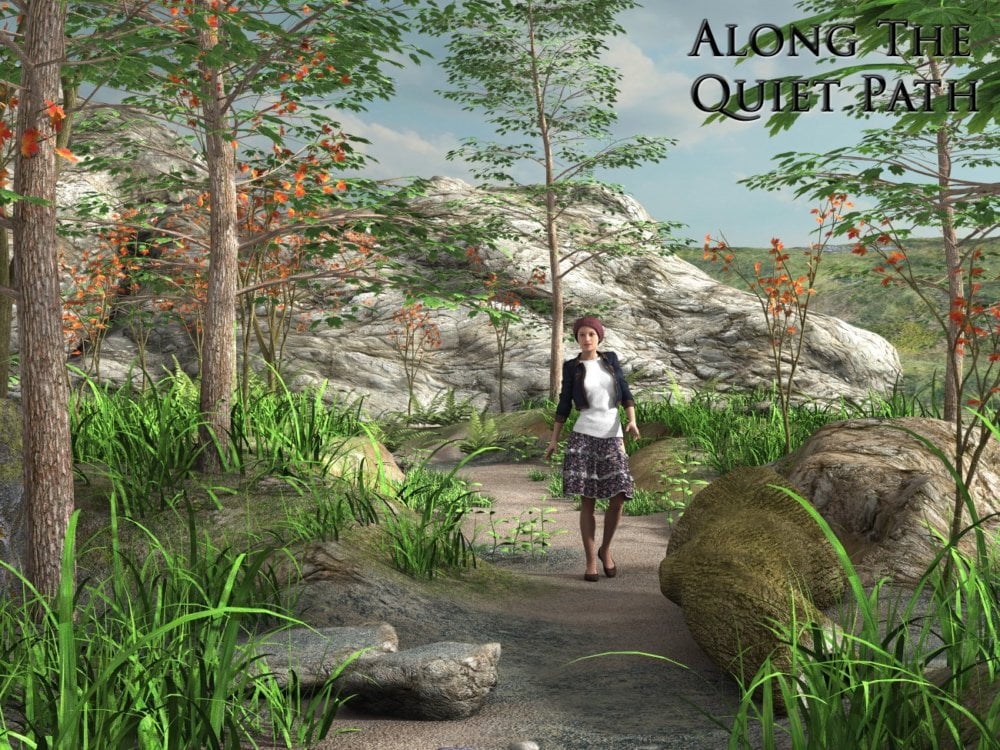 ---