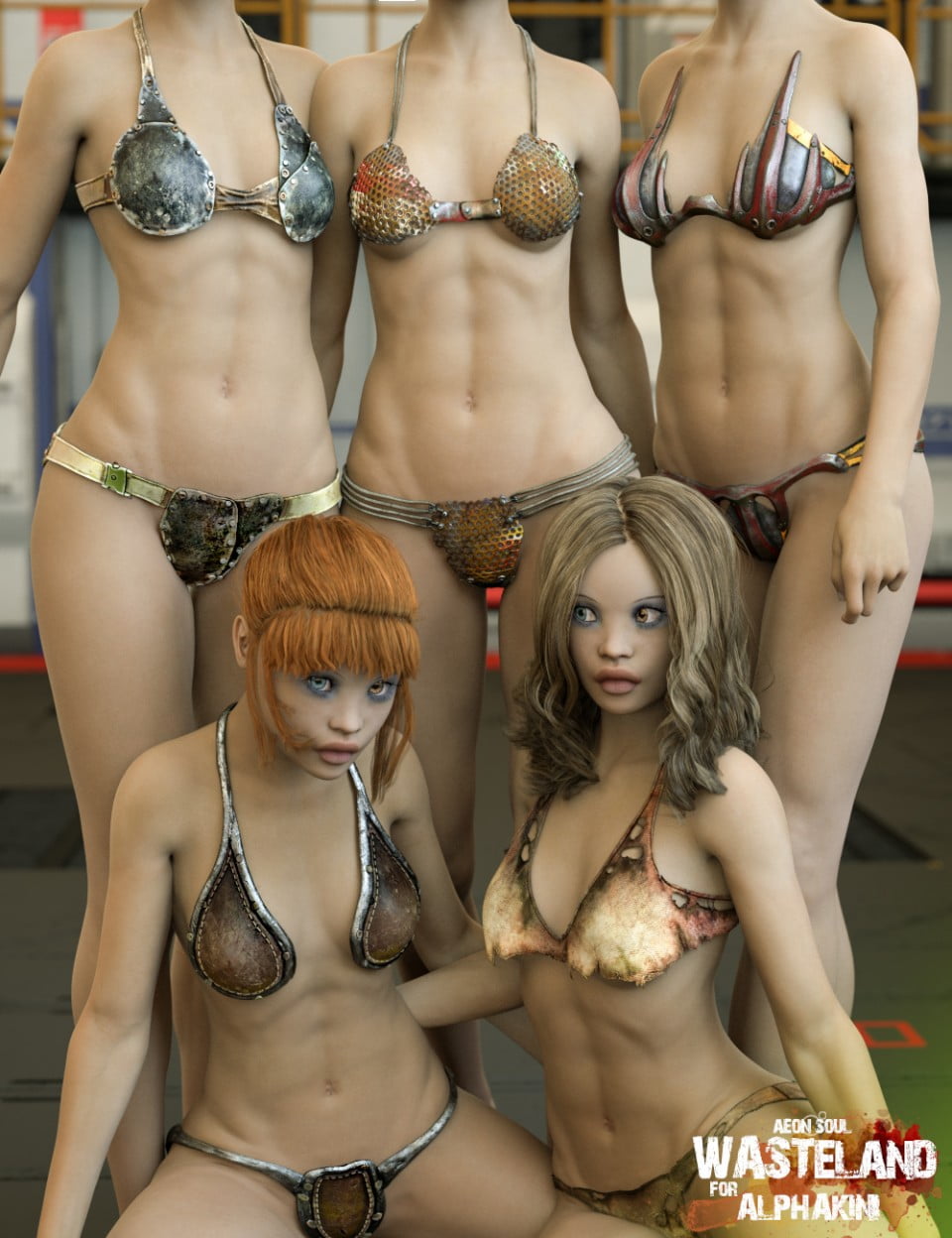 If you missed the news, AlphaKini is now for both Genesis 2 Female(s) and Genesis 3 Female(s), in one single package that was updated for free as our thank you for the support!
All AlphaKini add-ons work for both version, so all these styles will work on both the Genesis 2 Female and Genesis 3 Female versions, for the ultimate Kini experience and versatility!
This package includes a varied range of post-apocalyptic, survivor, gore, wasteland, fantasy textures. Here's a more detailed description:
SHREDDED:simple seasoned underest style (in simple form with holes and tattered borders, with added dirt, even dirtier with dirty blood). This is extremely versatile for any render you may need a battered underwear for, ranging from simple poor/survivor scenes to gore-filled ones. Of course it works great in combination with the Neo Ayane styles!
WASTELAND: the classic patch of battered leather kept together with bolts and a couple of odd canvas belts to keep them in place.
GRID: An extremely revealing, make-do grid-style. A patched, survivor armor made of the ubiquitous holed grid metal kept together by metal thread and bolts, with some leather for the pantie.
DROP ARMOR: an armor-like style made of molten and roughly shaped metal with leather parts kept together with randomly arranged bolts. An aggressive and daring style that can also be used over other clothing items.
HOOD ARMOR: reminding of mad-car hood decorations, this is the most aggressive and armor-like style. It's a mash up of various metals, cast iron, steel and tin straps kept together by strong bolts. This is the style of someone in charge and that keeps all the warboys on their leash. Definitely the lady in charge of the pack. It comes in rusty and raw metal form, or in a battered, painted metal variant.
A unique and comprehensive package that will dress any wastelander, from the lowly survivor, to the wannabe warrior to the leather of the Keep.
Always bear in mind the huge versatility comes from styles that look amazing alone, but will rock with other clothes/styles.
What's Included and Features
AlphaKini Wasteland
Shredded
Wasteland
Grid
Drop Armor
Hood Armor
Textures Include:
53 Texture, Bump, Specular and Normal Maps (4096 x 4096)
Daz Studio Iray Material Presets (.DUF)
Daz Studio 3Delight Material Presets (.DUF)
Notes
The package will install both the textures/styles and two additional morphs for the Bikini.
"PostApoc Morph", this morph will "straighten" the front of the bikini (cleavage area) so that when used with the metal styles it will look more rigid.
"Shredded Morph", this morph will relax the bottom of the bikini so the shredded styles will drape naturally.
These morphs should be applied when using the relevant materials.
Also, note that when AlphaKini is loaded an AlphaKini HD morph is applied to Genesis2/3, while with the regular styles this morph is great to add realism, with more peculiar styles, such as the ones in this package, it won't actually match their shape, and therefore you should remove it to avoid weird skin folds to appear on Genesis2/3
This product includes:
1 DSON Core Installer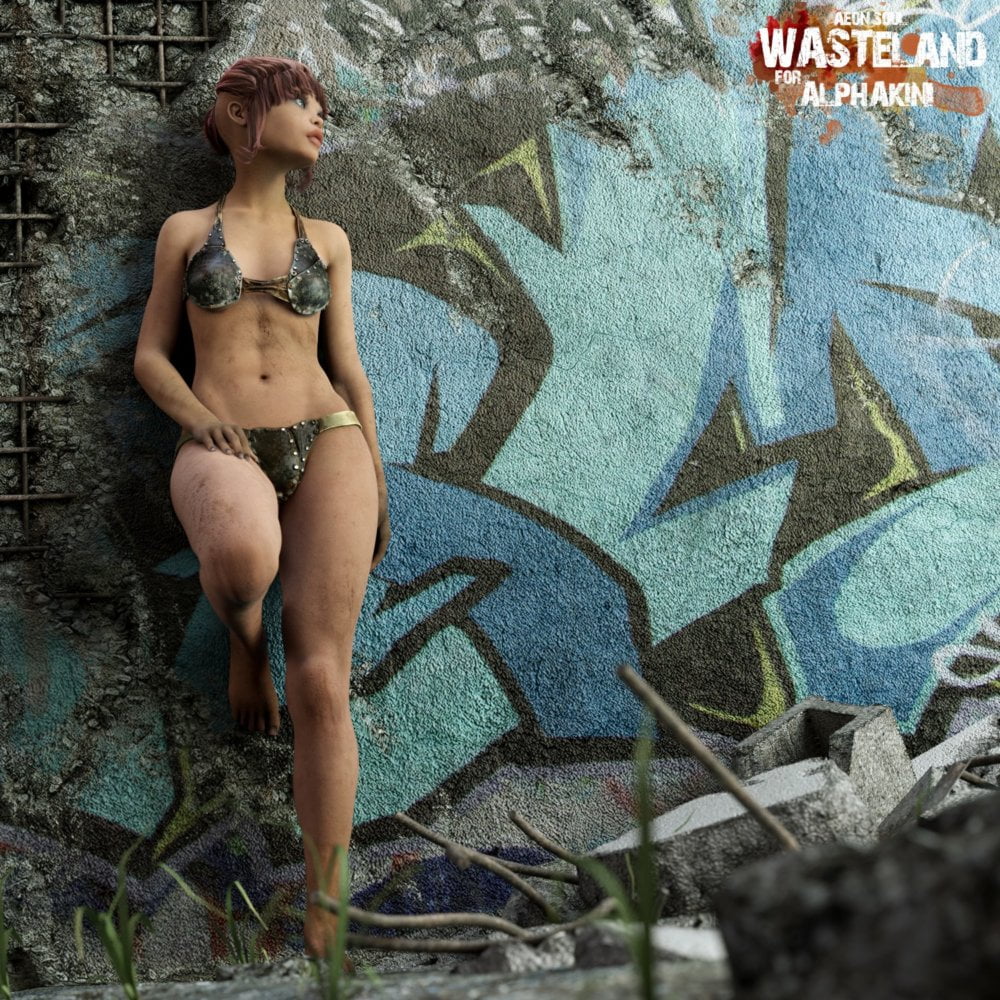 ---