AlterStages – Modern Deco Accents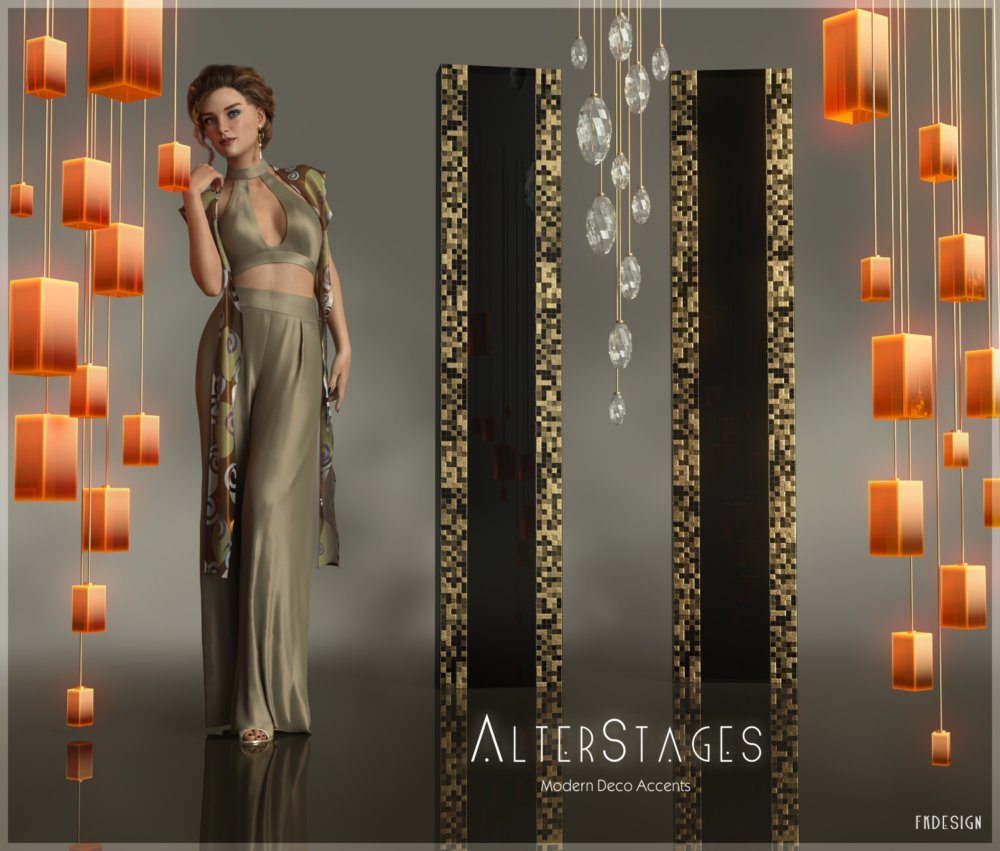 ALTERSTAGES DAZ STUDIO IRAY by Fabiana FKDesign
Modern Deco Accents
Props, Figures, Materials.
——————————————–
CONTENTS
07 Unique Full Rigged Props
03 Morphing Dangling Figures:
Spheres, Hard Edges Balls and Cubes
01 Morphing Cubes Tower
02 Hanging Squares with Chains
01 Deco Narrow Panel
122
Shaping Files
440
Material Files
NO individual Shaders
IRAY ONLY
INSTRUCTIONS
Load as many as you want.
Multiparts hanging figures can be customized by hand, each piece is a separate surface. They can be moved independently too, for custom poses or layouts.
Both Hanging Squares figures use the same materials.
Panel Wall uses same base materials as Squares too.
Almost all the props have more than one UV set, use the included files to change them if needed, or select them by hand.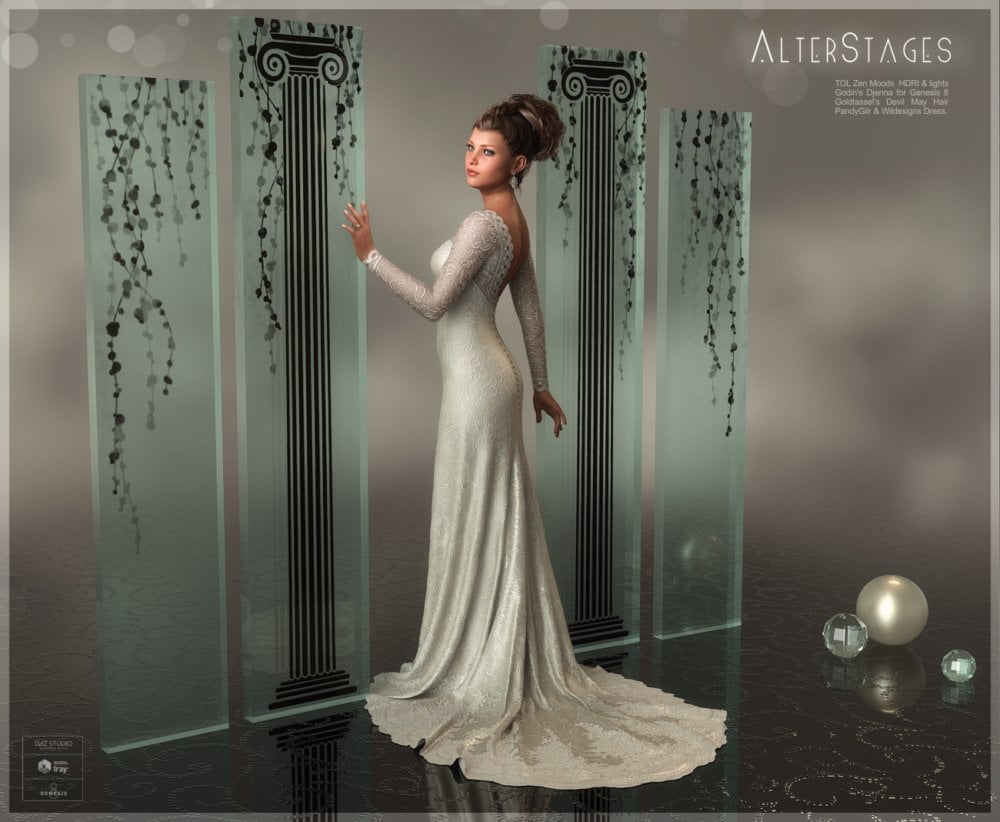 ---