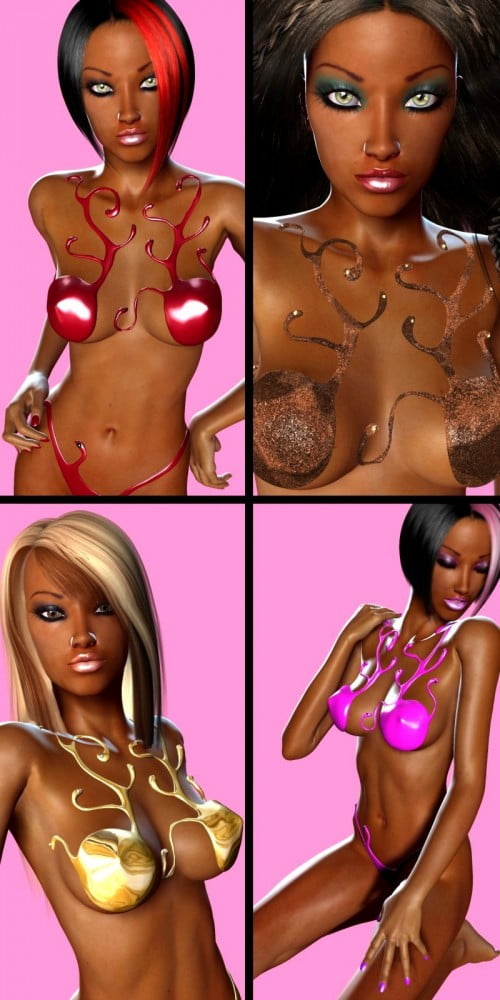 She is sweet but passionate, her skin is silky and her lips glossy and she can be timid, yet aggressive.
She comes with a set of conforming clothes: bra and panties. Each one has seven different MAT files for different combinations of colors.
Included in this package you will find lots of options to play with:
– INJ Ambra
– REM Ambra
– MAT Body and Face
– 1 MAT Hands no tattoo
– 1 MAT Hands tattoo
– 5 MAT glossy lips
– 5 MAT Make-Up
– 5 MAT Nails
– 5 MAT Eyes
Plus two conforming clothes: bra and panties with 14 MAT files, 7 for each one.
High detailed textures included with bump maps and specular to give to this character an extremely accurate and realistic look.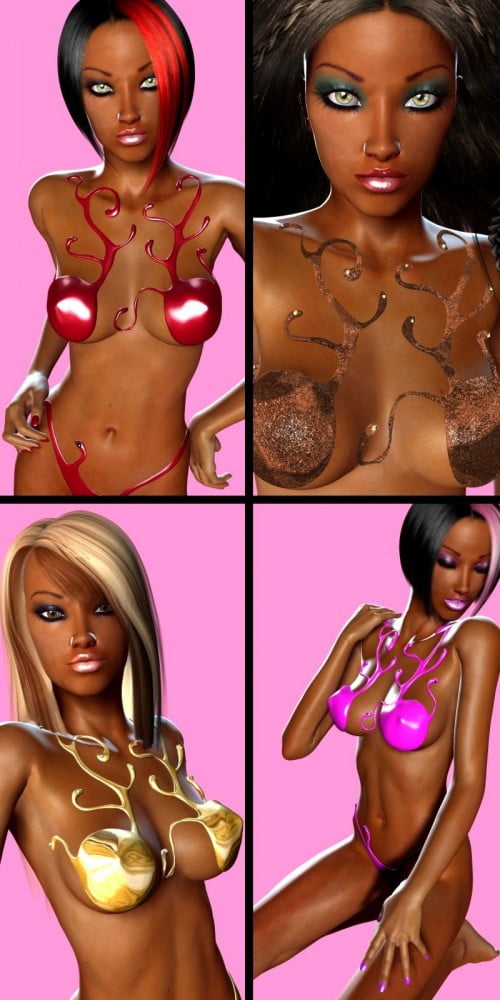 ---