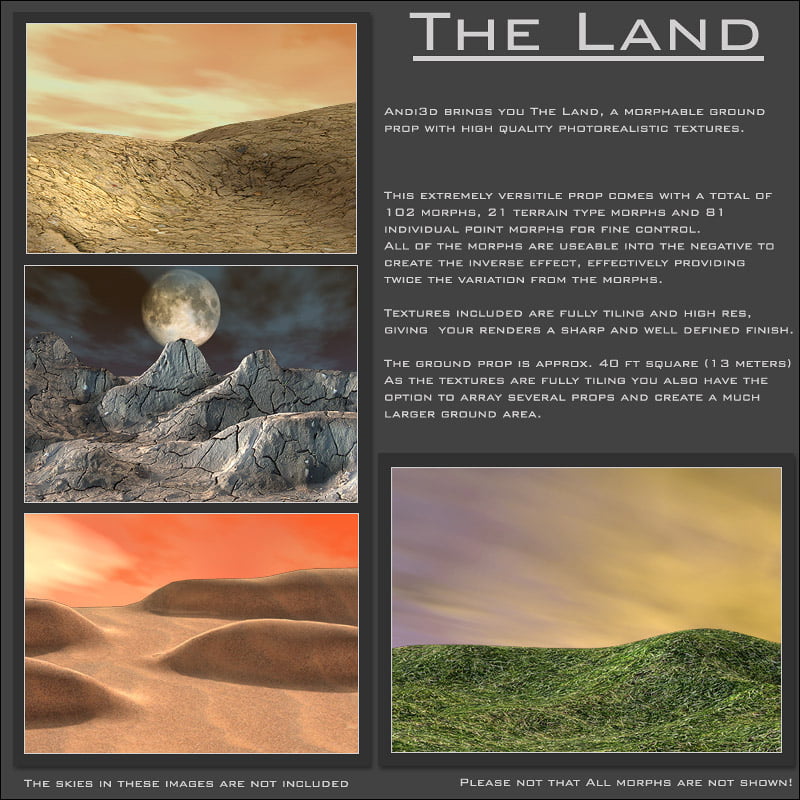 ---
Andi3d The Land
We've all had those moments….y'know, the ones where you've got a scene built, and the only thing lacking is a small patch of ground that looks as good as the rest of the scene. Well, fret no more, for that problem is now solved with the Andi3d enviroment figure, "The Land".
The Land is exactly what it says, a compareatively small section of ground. Relative to the Poser universe, it measures approximately 40 sq.ft (13 meters), and comes with a complete set of morphs built in. In total, there are 102 morphs, comprised of 21 terrain-type morphs, and 81 individual point morphs, for refining the overall look of the morphed terrains.
Included are 5 distinct texture sets, with MAT poses for easier application. These are made up of 1 grassy, 1 ruined earth, 1 sand, 1 pebbles, and 1 dried mud. All the textures are hi res at 2000×2000, and are made from numerous photographic referances for added realism and sharpness under close scrutiny. The textures are all fully tiling, so if you need to use more than one instance of "The Land", you simply need to open a second, and move it to whichever side requires extending.
This product is compatible with all versions of Poser from 4 and newer.
---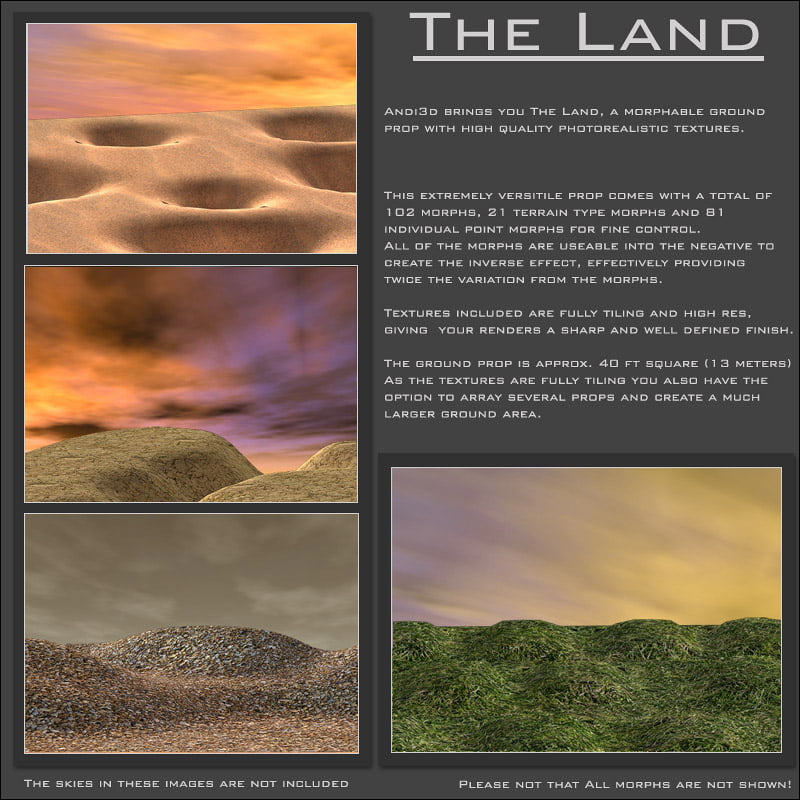 2 GRATEFUL MEMBERS

---