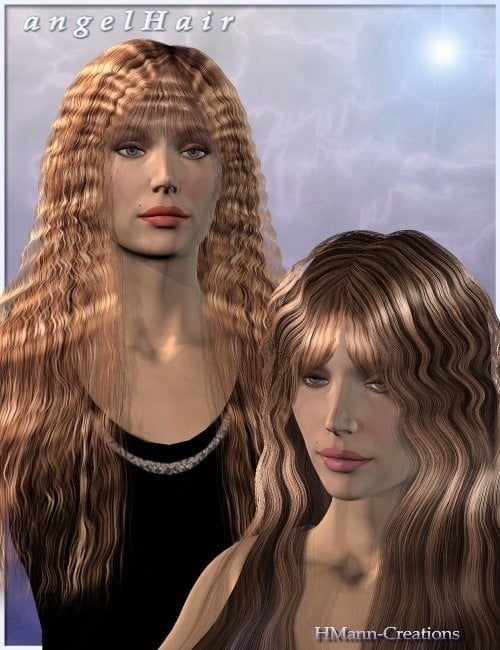 AngelHair is a conforming hair for V3 and Stephanie Petite that is capable of many highly realistic styles ranging from Smooth straight flowing hair to Soft Waves or dense waves and even crimped hair.
Each one of these styles uses a completely seperate texture set that perfectly compliments that style. Whether you need a slick fashion style for the city dweller or a magical crimped style for a fairy or even a waist length wavey style for a medieval maiden…Angel Hair does it all perfectly!!! Its like having at least 3 hairs in one, plus it includes a massive selection of morphs as well for even more versatility.
It features an innovative high density mesh design with split polys making it possible to split the bangs, move the parting,dial in extremely realistic waves and crimping with no angular polygons and much more.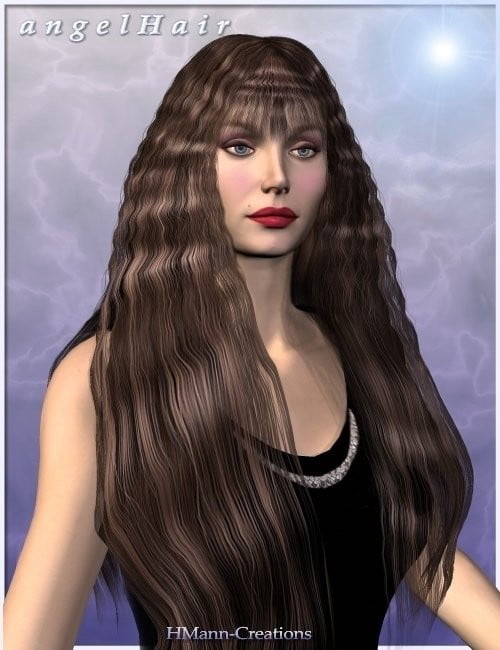 ---