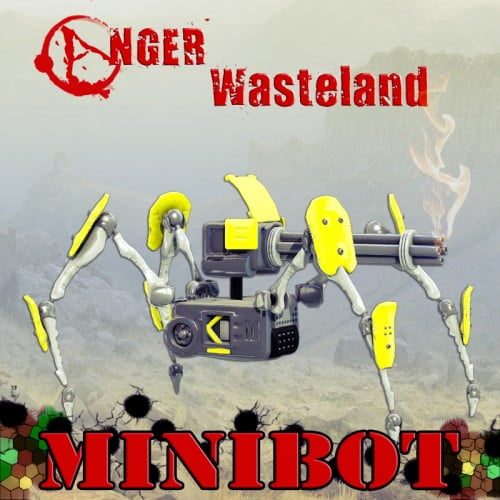 Don't venture out into the Angry Wasteland without making and taking your Minibot with you! This little guy is a life saver when dealing with nasty foes. Just put him down and he'll do the rest! Don't Rage quit, get Angry!
Minibot's legs are rigged with IK chains to make posing easy! The minigun rotates, deflecting armor shields can rotate and even be hidden, and the lid opens and closes. Minibot has many different material zones to make tons of different color combinations.
Daz Users please read the Readme files "Usage Tips" before purchase.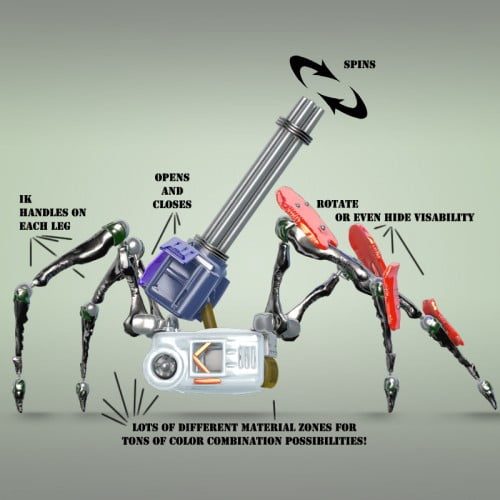 ---