Anklets and Toerings for G3F/V7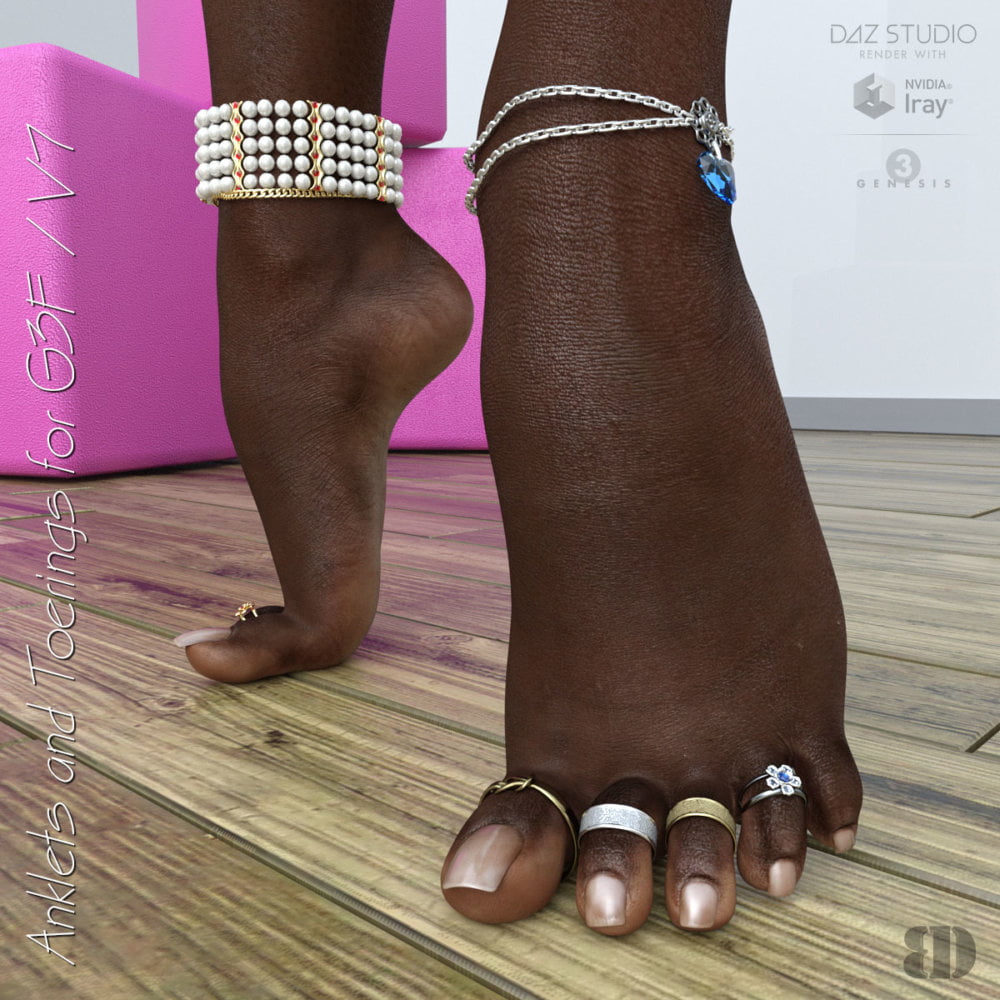 ---
Anklets and Toerings for G3F/V7
This is a set of 3 anklets and 3 toerings props modelled in Blender with realistic details and high details Iray materials.
This product contains in total: 3 pair of anklets, 3 pair of toerings, 49 Material presets and 4 Expand Morphs.
System requirements:
This product was created and tested in DAZ Studio 4.9 PC version.
It was also tested in DAZ Studio 4.9 Mac version.
---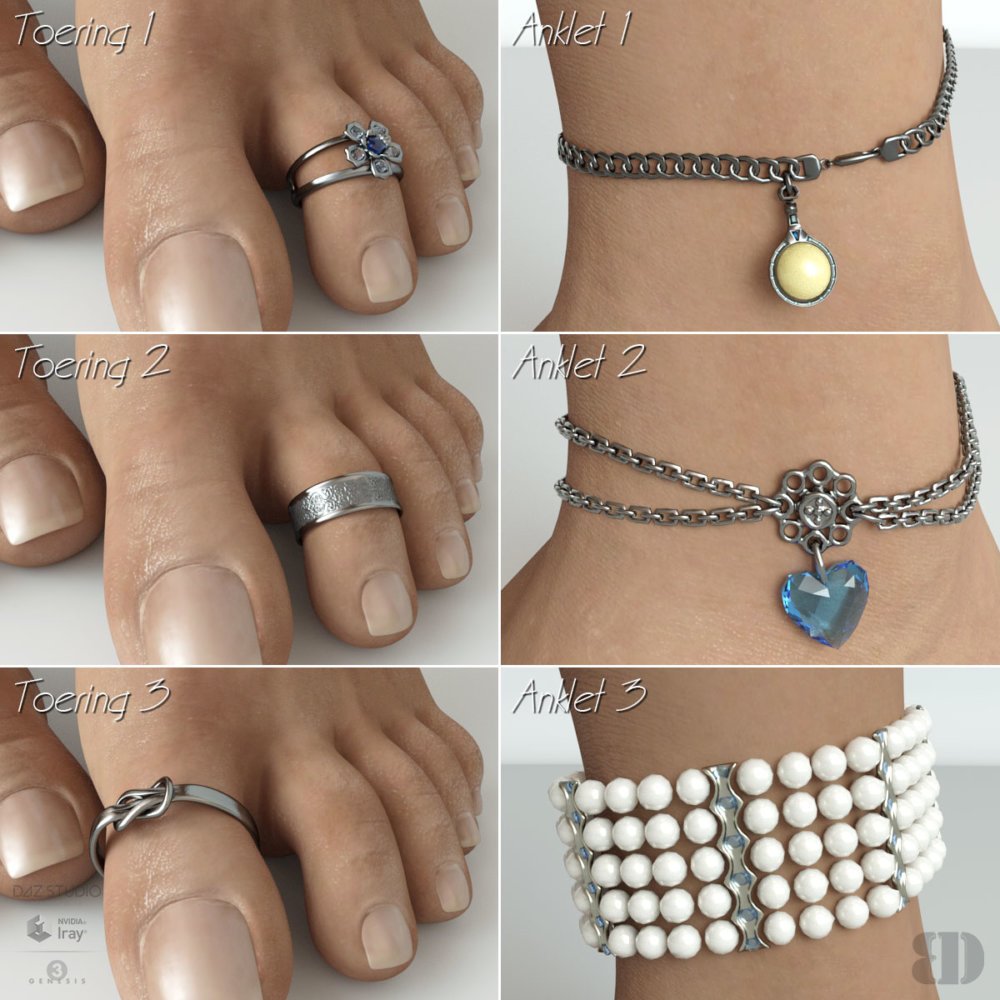 ---