Announcing Toon Santa 2008 – North Pole Conductor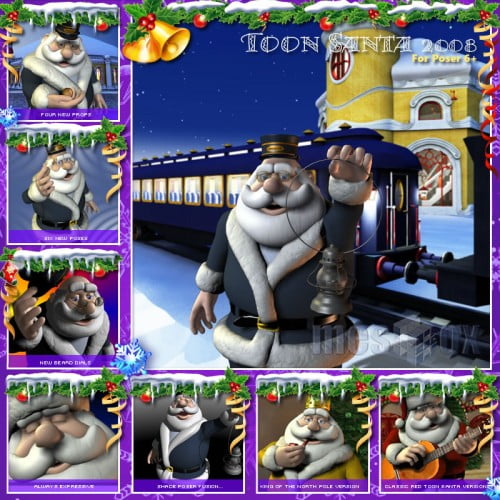 Toon Santa is back to celebrate Christmas 2008! Toon Santa 2008 from Meshbox Design is the classic holiday character bringing joy and cheer to all. This special release has a special theme – "Santa, Christmas Train Conductor", with an alternative look for our jolly friend.
This file has been sent by the user Desert Rat (US), thank him for it.
---