Antique Typewiter by Mesh Manglers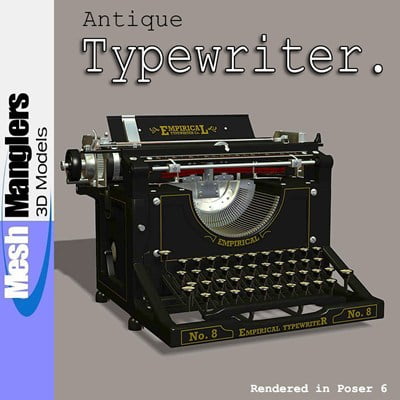 This Antique Typewriter model from MESH MANGLERS consists of:
* 1 x Poseable Antique Typewriter model
* 3 x MAT Poses
* 2 x Sheet Paper Smart Props (Blank/Typed)
The Carriage Return of the Antique Typewriter is poseable and is limited to move the proper distance left and right of center.
MAT Poses include a Damaged, a Standard and a Steampunk style texture.
The Sheet Paper Smartprops will load directly onto the Carriage of the Typewriter.
This Antique Typewriter will suit any vintage or period render as well as any Steam Punk scene.
It is highly detailed and will stand up to the scrutiny of a close-up shot.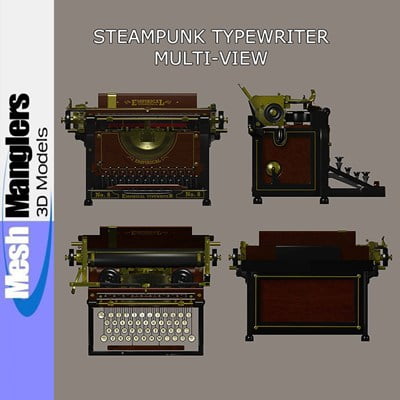 ---