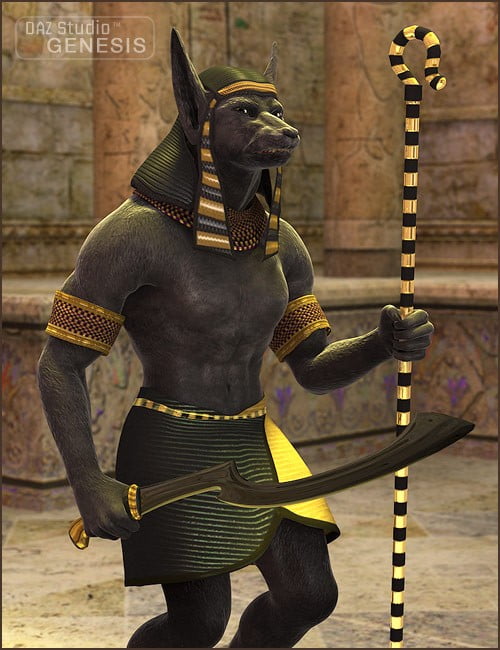 Experience the power of Genesis with one of the first characters constructed and designed for the new platform. Meet Anubis.
Regal, Egyptian, canid, and flexible. Anubis will stand guard over the dead, undead, or soon to be dead, or however your imagination sees fit.
Anubis comes ready to render with Egyptian style clothing, including arm bands, head piece, loin cloth, and neck collar. Each item included contains its own texture set.
Experiment, create, be free and show us what you can do with Anubis.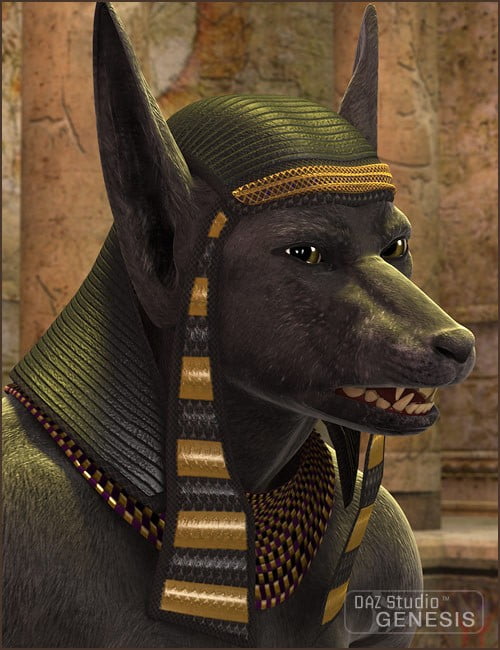 ---