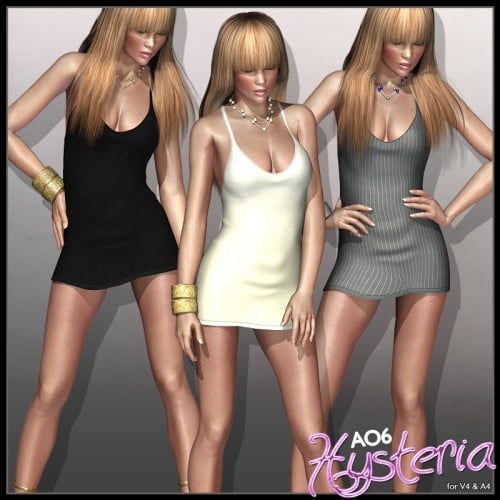 AO6 Hysteria is a new sexy conforming outfit for Victoria 4 and Aiko 4. Vicky and Aiko get all dressed up for lush summer nights or the perfect appearance in the club!
This package includes a conforming Dress, Sandals, Necklace and a bracelet!
Included are 7 different styles for all clothing pieces for mix and matching.
All clothing pieces include several of V4's and A4's Bodymorphs.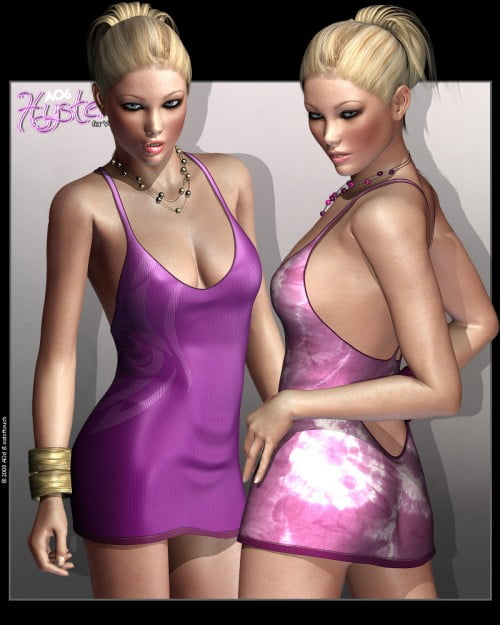 ---