Apocalyptic Sun Armor for V3
The Power of the New Dawn.
Infused with the power of the rising sun, the Apocalyptic Sun Armor will protect Victoria 3.0 from the most deadly of enemies. Each conforming article of this versatile set contains a number of Morphs, MATs and textures to give you a seemingly endless array of options. In addition to the conforming clothing articles you also get 4 props: a dagger, sword, skull axe and skull shield. The sword and dagger are parented directly to V3's hands, scabbard or boots and each of the props includes appropriate hand poses for that all important grip.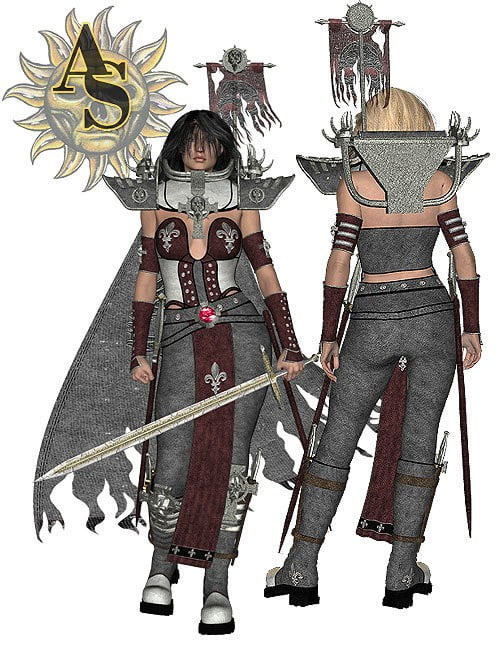 ---