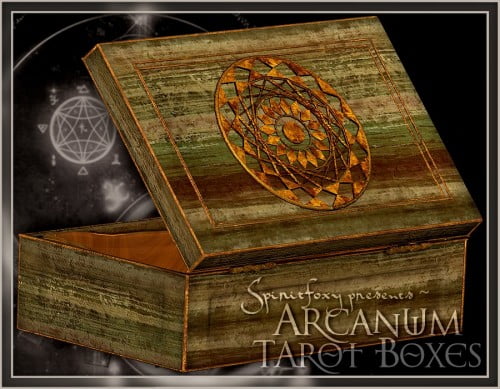 9 highly detailed custom texture sets for the Tarot Box ONLY from "The Tarot Set" by Arki. Also included are individual presets for the boxes only, the ornaments, the fittings, and the linings.
FEATURES:
The Tarot Box – 45 MATs
Complete Box – 09
Box only – 09
Ornaments Only – 09
Fittings Only – 09
Linings Only – 09
TOTALS:
08 Texture Maps
08 Bump/Specular/Ambient/Displacement Maps
45 MAT Pose files
Please Note:
These files were specifically created and optimized for Poser 8+. Daz Studio files are not included. In order to use in Daz Studio you will have to tweak the settings to get a good result. Not supported for Daz Studio.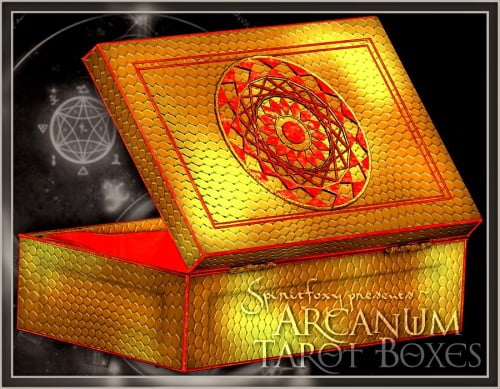 ---