*arcebus Alleycatz 3: ROSEBUDS 12/16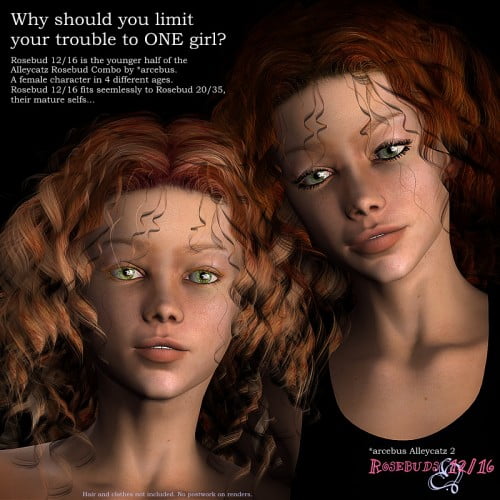 She won't come alone – she brings her sisterwith her!
Two setups for ages of 16 and 12 with the anatomical correct physical changes humans experience through growing up in this set.
The physical attributes refer to the suggestions published by international fashion facturers lobbies and are artistical and anatomical correct – and that was a lot of work, even more than the creation of four single figures who do not need any similarity.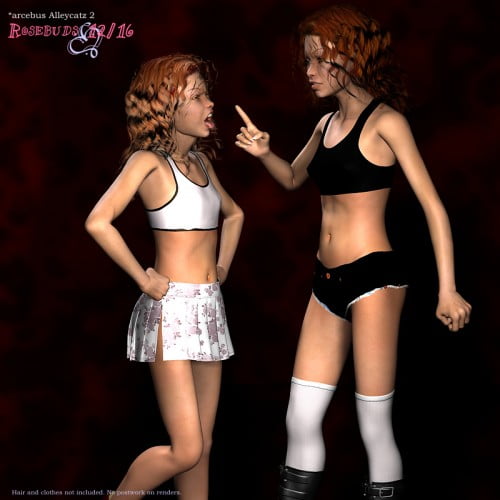 ---