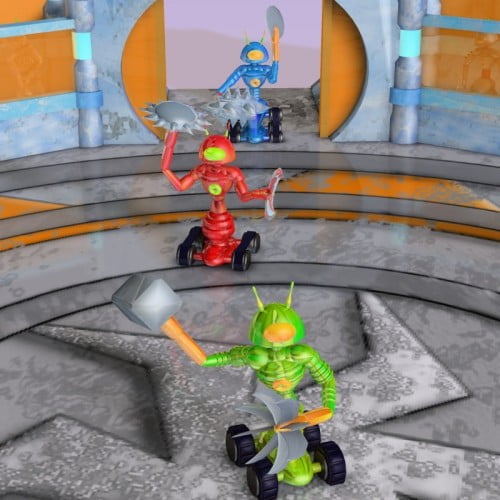 ArenaBots, new breed of BeBot figures created by 3DToons. This bundle has 3 original,posable figures for Poser & DS, a number of props and a bonus Arena.
ArenaBots love to challenge each other for fight in the Arena. Bebots love to come the the Arena to see the ArenaBots challenge each other.
This set has 3 posable figures, 34 high & med res textures, 12 materials, 10 poses, including a zeroed pose and 25 props.
renaBots are optimized for Poser 5+, but will work well in DAZ Studio as well. The figure materials may need some adjustments in DS in terms of reflection and such. ArenaBots are a little smaller in height then M3/M4 are. A few materials use Poser only shaders and will look different in DS.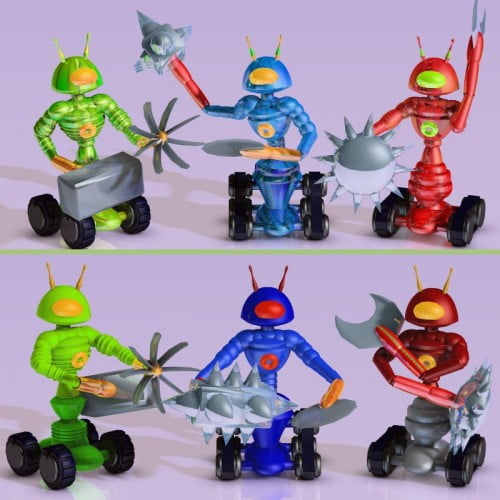 ---