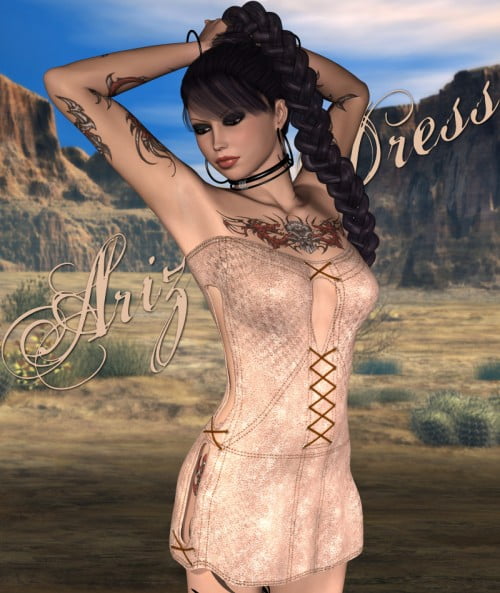 Limitations and User Tips:
Please remove the Inverse Kinematics and zero the figure before applying the props.
The props will need slight adjustments in some poses.
Please rescale the props using the dials to fit V4 when she is morphed.
The dress is not crosstalking!
You will need to use the dials to make the dress fit when V4 is morphed.
The dress and the props are loaded without textures. Please go to Pose and add textures before rendering.
---