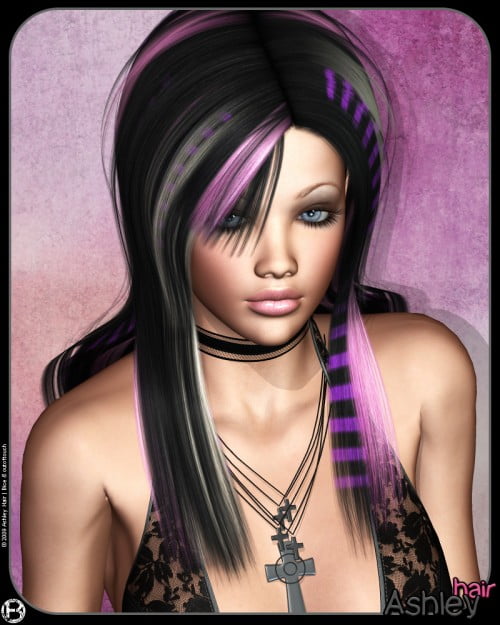 Ashley Hair is a stylish haircut for your Poser girls, ready to be worn by your fashionistas or rebelious goths!
Ashley Hair is a conforming Hairfigure with Fits for Victoria 4, Victoria 3, Aiko 4 (+Realistic) and Aiko 3 (+Realistic) and 44 built-in morphs for Styling, Adjusting and Wind Effects.
This package includes 23 hi-res and photorealistic hairtextures with advanced shadersettings for extra realism!
As a BONUS you'll get a cute bow bangle for the hair with 5 texture options!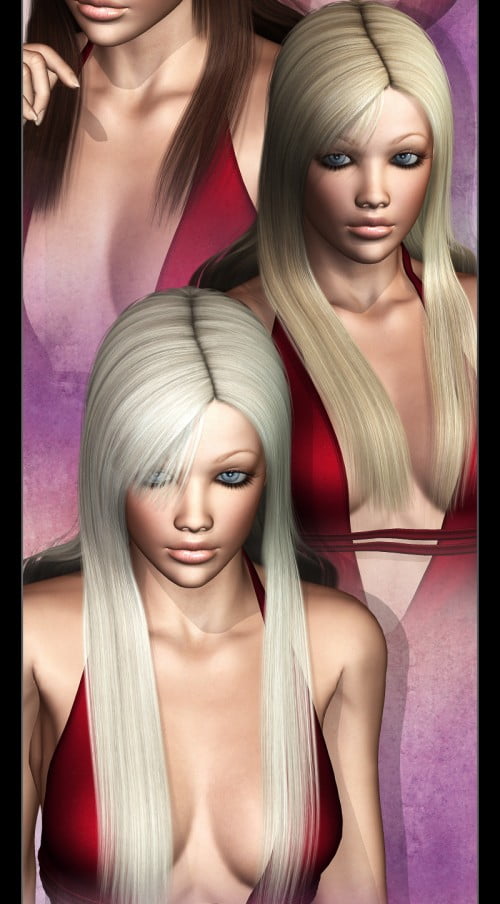 ---