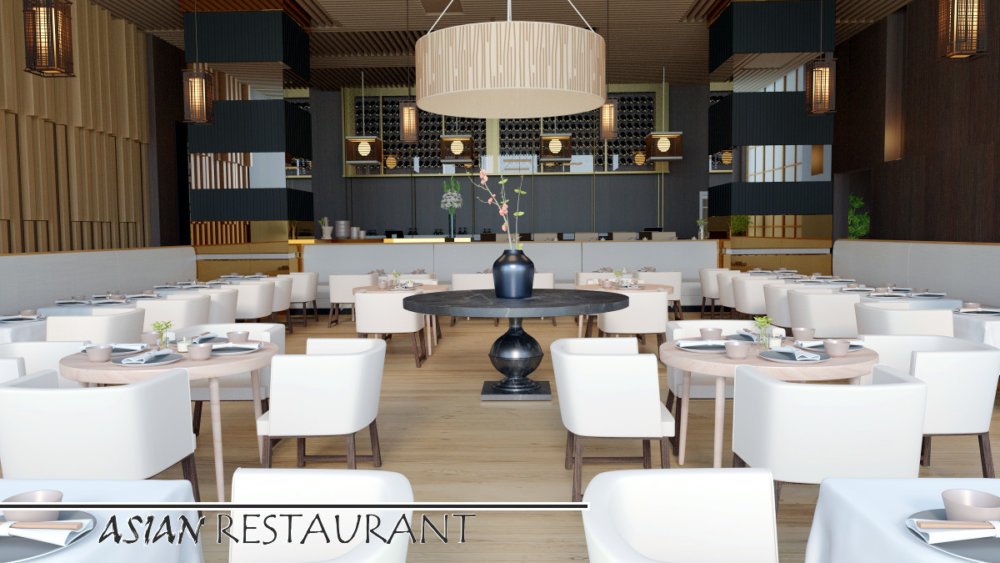 ---
Asian Restaurant
Theme your character's outgoings to a unique style with the Asian Restaurant! Created with class but maintains the authentic look with appropriate props to make it more so. The scene contains a main area, seating area slightly dipped lower and a passage leading to a ladies and gents bathroom. The wooden panels through gives it a great gloss to reflect the environment and makes a lot of areas good for showing off in renders.
Featuring:
-Separated walls for easier interaction
-Correctly pivoted props for interaction
-Balanced design to allow close renders without overusing PC resources
The scene can also be loaded in parts with scene builder.
Note that some objects are merged together as too many objects in a scene will slow it down. There are single versions to allow some interaction.
OBJ included for other use
---
---