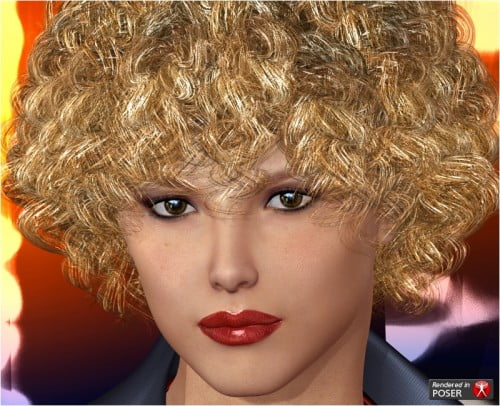 Asteria Hair is a cute and carefree short hairstyle with luscious natural curls and plenty of body.
A wide variation of morphs allow the hair to be morphed to several styles and wind effects.
Beautiful textures combined with a sophisticated specular map, complement it with 51 natural and fantasy colors that shine accordingly with the lights of your scene.
This layered curly mane is perfect to give your characters a stunning appearance that would look enchanting on your fairies, lovely on your girls and spirited on your boys.
It comes with 2 versions:
a) a hair prop that fits Victoria 4 by default, but can be adjusted to fit other figures as well and
b) a Genesis compatible hair file that includes custom auto-following morphs.
The DS version of the product includes 2 sets of material presets: one with Default Shader and one with "No Ambient Occlusion" US Shader for faster preview renders.
What's Included & Features
Asteria Hair (.OBj, .HR2, and .DSF)
Supported Genesis Morphs:
Aiko 4
Basic Child
Basic Female
Basic Male
Hitomi
Michael 4
Michael 5
The Girl 4
Victoria 4
Victoria 5
Poser Prop Hair Supported Models:
Aiko 4
The Girl 4
Michael 4
Victoria 4
51 Hair Color Options + Solid White
18 Ready Hair Styles + Reset Style
42 Styling + 18 Fitting morphs (Total 60 morphs)
(10 Auto-follow Fit morphs for DSF version)
Textures Include:
51 Texture Maps (2048X2048)
1 Bump Map (2048X2048)
1 Specular Map (4000X4000)
1 Transparency Map (4000X4000)
P6+ Material Poses (.PZ2)
DAZ Studio Material Presets (.DSA)
Poses to Apply All Presets
Note:
– Poser users should extract AsteriaHairTextureFiles1 zip file and AsteriaHairPoserFiles2 zip file inside the Poser directory that Runtime is located.
– DS4 users should extract AsteriaHairTextureFiles1 zip file and AsteriaHairDSFiles3 zip file inside "My Library" folder.
– Users of both programs can install all 3 zips inside any added external directory that Runtime is located.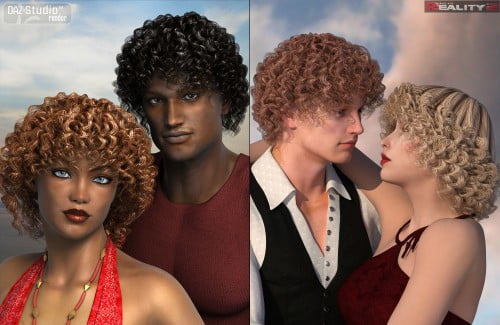 ---