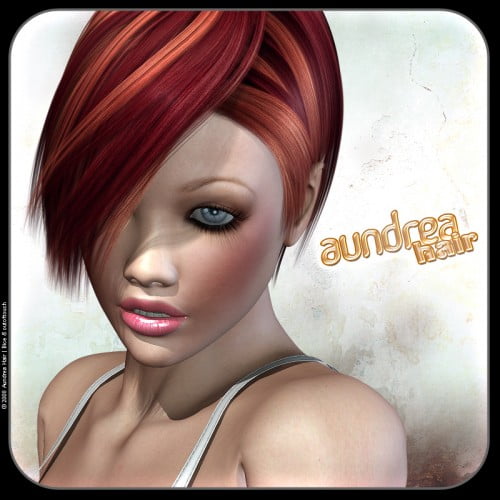 Fresh up your hair library with this stylish and modern hairstyle for your Poser girls! Short and long in both ways, asymmetrical cut, sexy and alluring, all this is Aundrea Hair.
First time ever, this hair is included in two different ways. Standard version and mirrored version for even more different stylings! You decide which side you want short and which long. It is up to you!
Included is a morph to hide the long top-hair part, so you have a simple side-parted hairdo!
Aundrea Hair includes 22 different materialzones for you to mix the included 12 hi-res and photorealistic hairtextures and create crazy looks! Already included are 6 mixed styles out of the 12 different hues. MATPoses are provided with shaders and without shaders. The shader versions utilize special settings for specularity.
Now have a look at the pictures and let them speak 🙂
Thank you so much for viewing this product, we hope you like it! Have fun!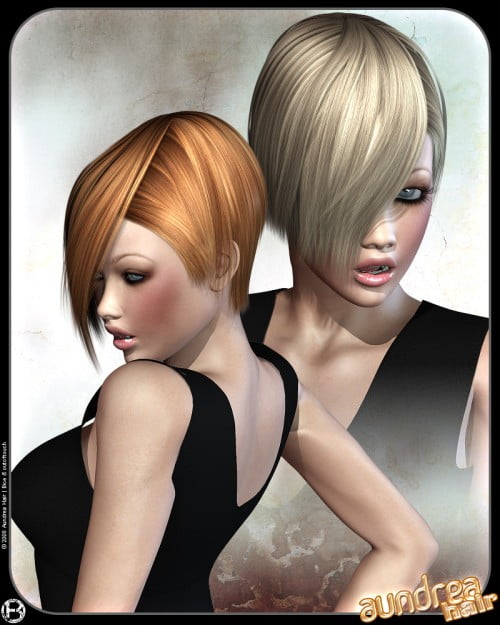 ---