Aurora Dress for V4, Antonia, Miki 3 & Cookie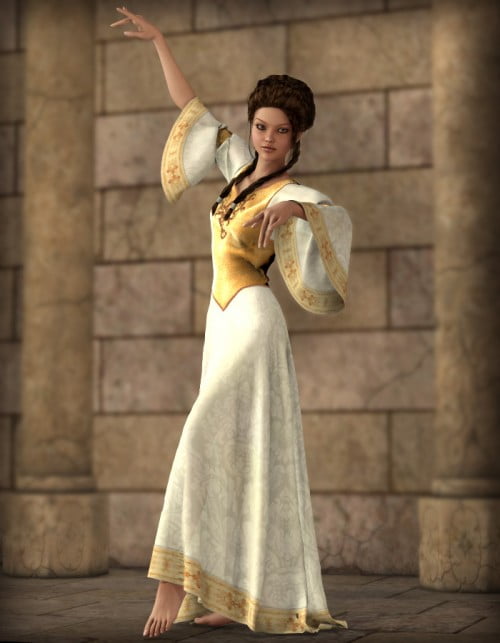 Aurora means "sunrise", and this dress is as sweet and romantic as a summer morning.
The textures reflect the first rosy rays of dawn and the full golden shine of the early morning sun.
The high-res mesh drapes well and is easily manipulated with the morphing brush for further adjustment.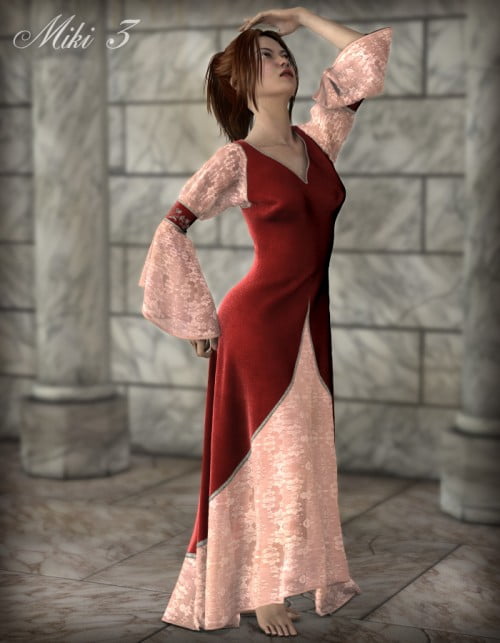 ---