Aurore for Genesis 3 and 8 Female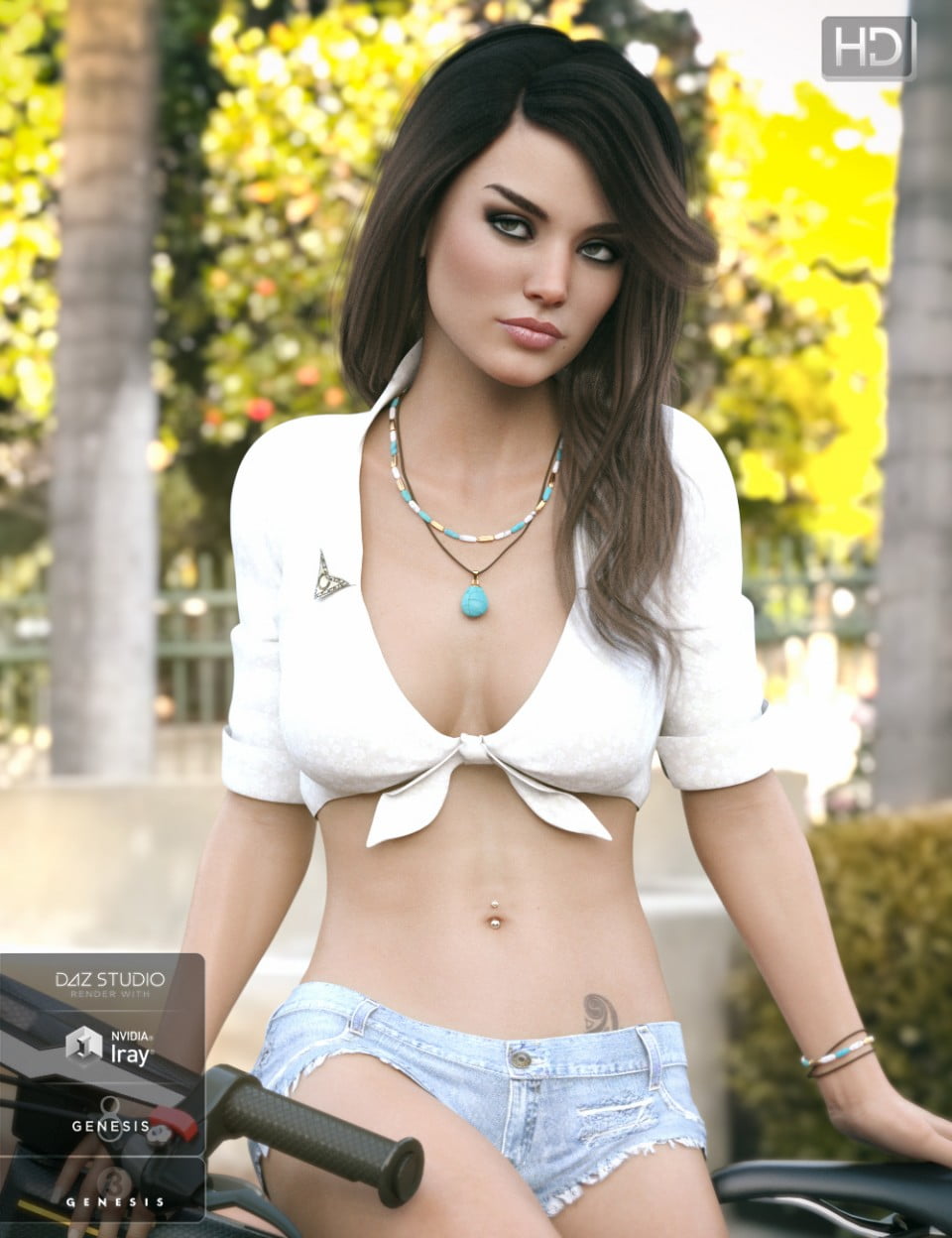 Aurore is character for both Genesis 3 and Genesis 8 Female.
She has HD Level 4 Morphs (Head, Body, Navel, Nipples and Anatomical Elements). She has a customized height that you can adjust. She also comes with three differement skins (Pale, Natural and Tan), several makeups, and tattoos.
And that's not all! As goodies, she also includes two piercings (one for the Tongue and one for the Navel). Aurore also includes a fit for Out of Touch's Jolina Hair.
What's Included and Features
Aurore for Genesis 3 and 8 Female (.DUF)
Character Presets
Fibermesh Brows
Belly Piercing:
Supported Genesis 8 Female Shapes:
Aurore
Tara 2 HD for Victoria 7 & Victoria 8
Aiko 8
Alexandra 8
Charlotte 8
Karyssa 8
Mika 8
Monique 8
Olympia 8
Penny 8
Stephanie 8
The Girl 8
Victoria 8
Bodybuilder Details
Bodybuilder Size
Body Size
Body Tone
Emaciated
Fitness Details
Fitness Size
Heavy
Pear Figure
Thin
Voluptuous
Supported Genesis 3 Female Shapes:
Aurore
Gwennili HD for Victoria 7
Jenn HD for Victoria 7
Tara & Sachra HD for Victoria 7
Tara 2 HD for Victoria 7 & Victoria 8
Trish HD for Victoria 7
Aiko 7
Arabella 7
Bethany 7
Eva 7
Genevieve 7
Gia 7
Heavy
Kalea 7
Karen 7
Lilith 7
Mei Lin 7
Monique 7
Olympia 7
Ophelia 7
Rune 7
Sunny 7
The Girl 7
Victoria 7
Bodybuilder Details
Bodybuilder Size
Body Size
Body Tone
Emaciated
Fitness Details
Fitness Size
Pear Figure
Thin
Voluptuous
Tongue Piercing
Jolina Hair support for Aurore
Shaping Presets:
Head Apply/Remove
Head HD Details Apply/Remove
Body Apply/Remove
Body HD Details Apply/Remove
Nipples Apply/Remove
Navel Apply/Remove
Nails Apply/Remove
Scale Apply/Remove
Breasts adjust Apply/Remove
Material Options:
Natural Base Skin
Pale Base Skin
Tan Base Skin
02 Eyelash Styles
05 Eye Colors
06 Nail Colors + 02 Natural Nails
Options for Base Skins:
05 Makeups + Natural Skin (Brow/No Brow)
05 Lip Colors + Natural Lips
Right Wrist Tattoo Apply/Remove
Torso Tattoos Apply/Remove
02 Anatomical Elements Options
Tanlines with/without Torso Tattoos (Tan Skin Only)
Fibermesh Brows:
Black
Blonde
Brown
Red
Opacity 45% & 85%
Piercing Materials:
All Gold
All Silver
Shaders:
Cream Pearl
Blue Pearl
Black Pearl
Gold
Silver
Textures Include:
116 Texture, Bump, Displacement, Specular, Reflection, Sub-Surface Scatter, Transparency and Normal Maps (2000 x 2000 up to 4096 x 4096)
Daz Studio Iray Material Presets (.DUF)
Daz Studio 3Delight Material Presets (.DUF)
Notes
This product includes:
1 DSON Core Installer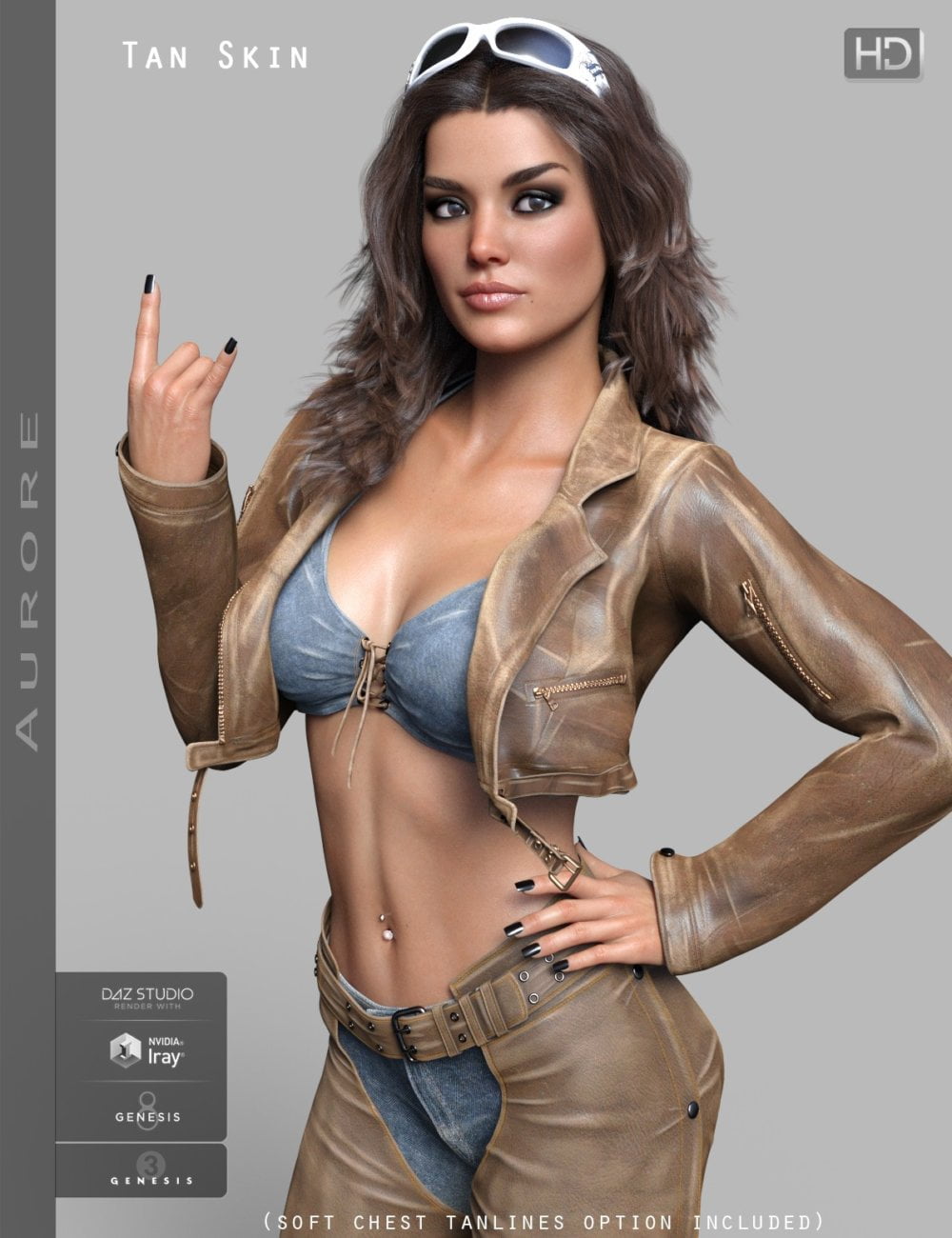 ---