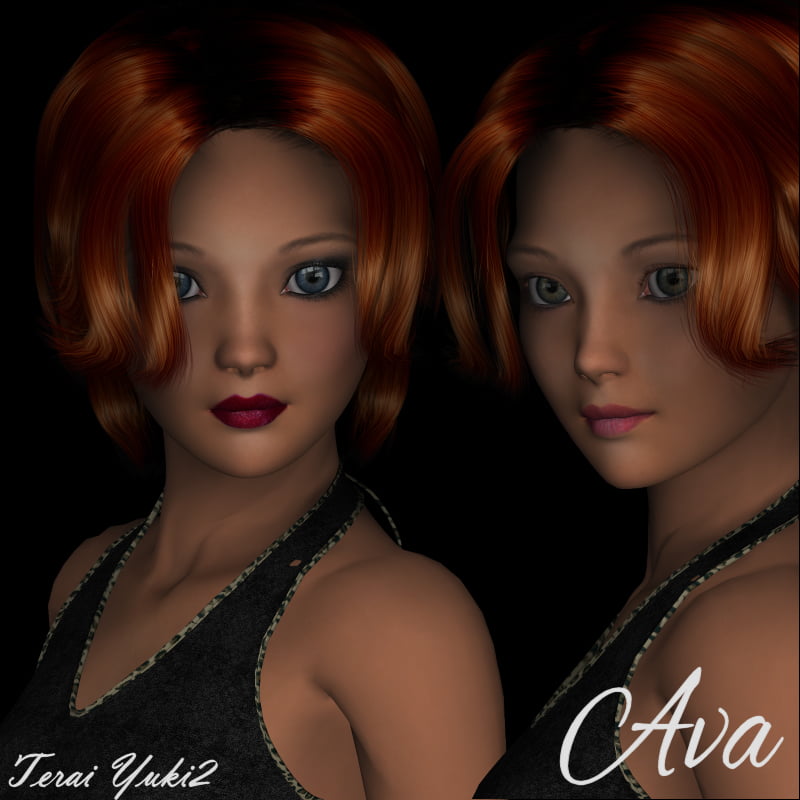 Ava for Terai Yuki2 is the pefect mix between anime and realism. She is a sweetheart of a character and is sure to win your heart and warm your runtime.
Ava has a completely custom head morph that you are sure to love! She comes complete with 5 eye colors, 4 make up options, 2 nail chioces, 11 facial expressions (5 individual and 3 left and right side pairs) and 7 textures for the TY Bikini All in easy to apply MAT poses! There is no body morph with this package. This product is created for and optimized for Poser 6 ONLY. I do not and can not guarantee it's functionality in other applications.
This set DOES NOT include Terai Yuki 2,any of the hair, or backgrounds shown.
Product Requirements: Terai Yuki2, Poser 6 and PC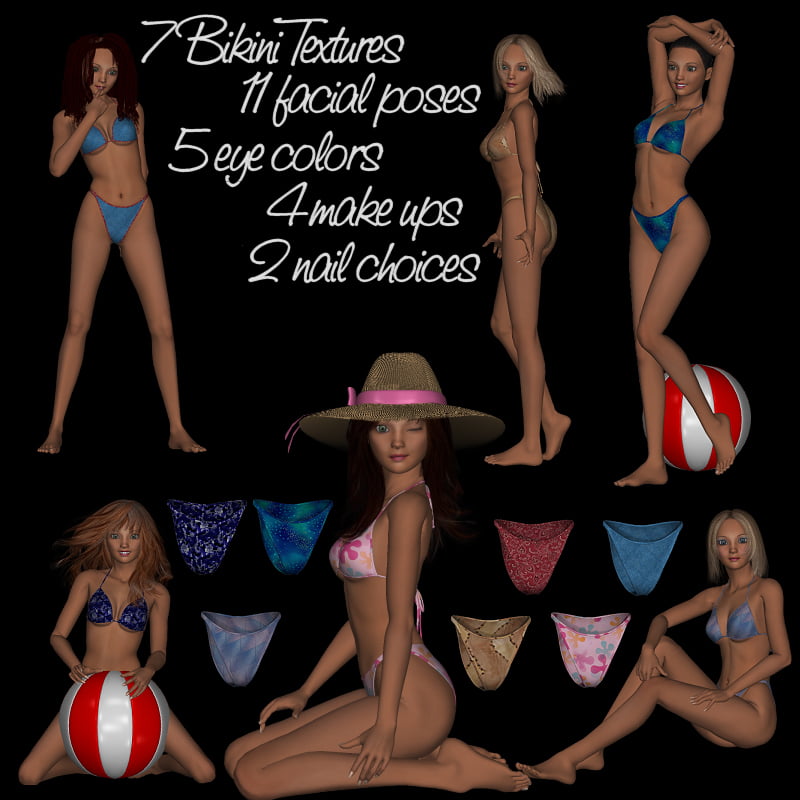 ---