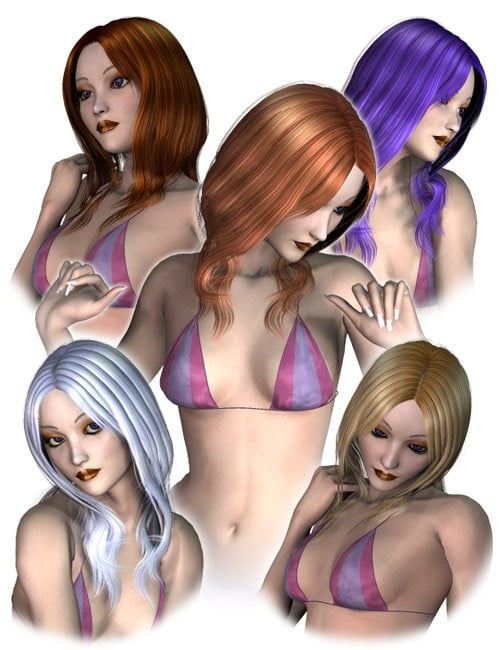 This package includes 2 types of the hair: one is a conforming-hair (CR2) version of Baby Doll Hair and the other is a hair-prop (HR2) version of the Baby Doll Hair.
The hair types look identical but have different properties due to the way Poser handles the two different types of files.
You can choose the hair that best suits your taste and ideas.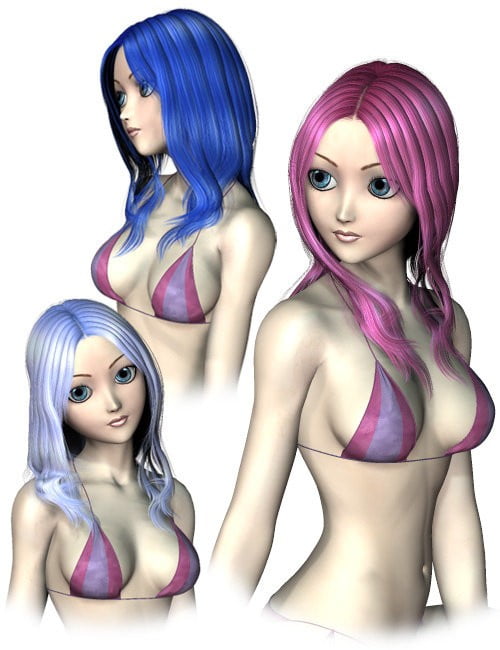 ---