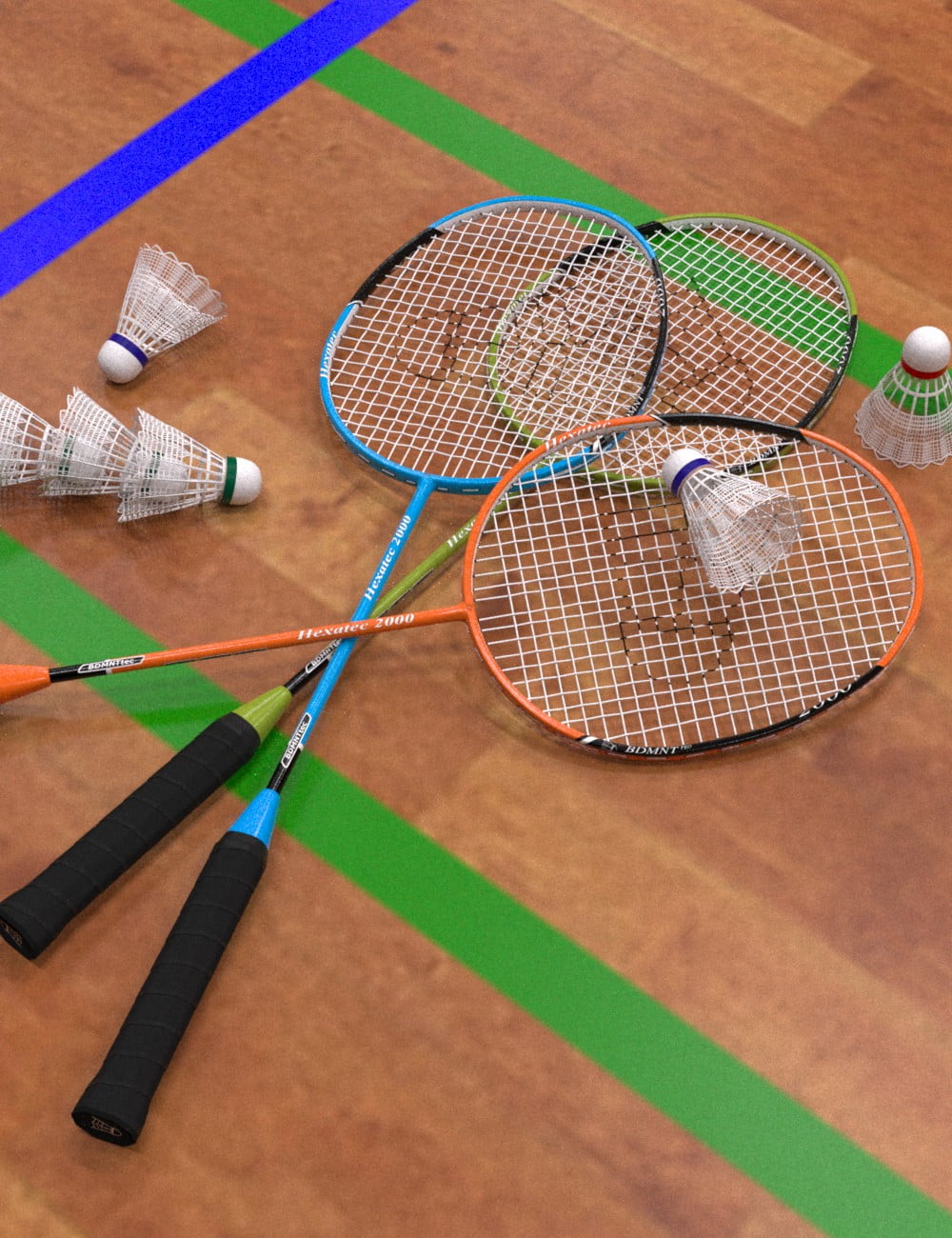 ring more sports into your renders and let your 3D models play Badminton with this high detailed Badminton set. Regardless of which generation of Genesis you use, you can load the Raquet right into their hand.
To help you build your scene quickly the hand pose for the Raquet loads automatically while loading the prop itself. Moreover there is one hierarchical hand pose preset for each of the Genesis figures and a preload for the net.
All props have one material preset minimum to load the default material. While the three material presets of the Raquet change the colour of the frame the three presets of the shuttlecock not just change the colour of the tape but also the shaping of the feathers.
So let your models have some fun playing badminton whether in their free time or during a fast and physically demanding tournament.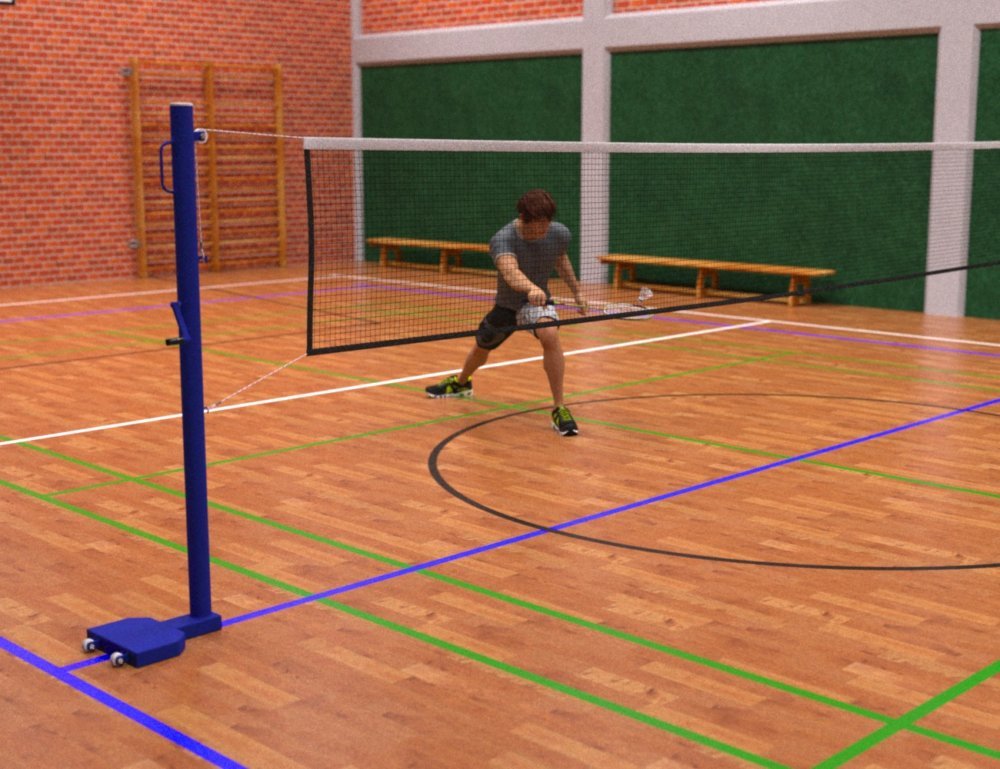 ---