The Baja Raptor is a fully detailed rally trophy truck that is complete with a working suspension system making every scene…the best scene!
Craftsman modeling and attention to detail are throughout the Baja Raptor perfectly mimicking the look and operation of current rally trucks. Comes with a complete interior including gear shift, computer screens, buttons and flip switches. It even has window netting!
The suspension system was accurately modeled and professional rigged to provide real-time feedback and movement, using DarkEdge's custom rigging system.
The Baja Raptor comes with an entire set of lights that can be individually turned on or off, or you can use the material setting that does this globally.
This truck is ready to rock your world!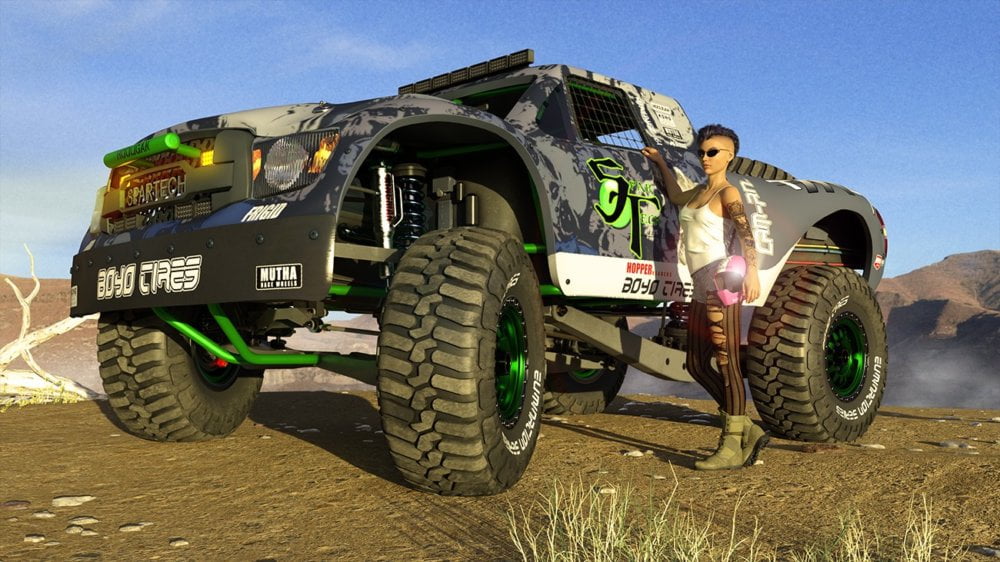 ---