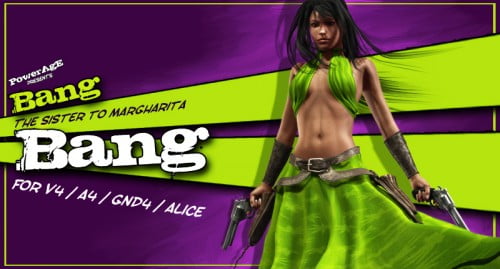 Usages Tips/Limitations:
– load the clothings and conform to V4.
– For the dress, Adjust the extra bones bend, etc… in the group "adjust dress" use also the morphs movement. Idem for the belt. For easy use, use the preloaded poses for the dress, V4 and for the belt
– In the pose library you have the mats to change easily the textures on the clothes and variety for inject the movements hair.
– the morphs dials all grouped in the body of each figures except for the hair (select the head part).
– For the smarts props guns into the holster, you must refine the adjustement in fonction to the pose of the belt with the standard dials position.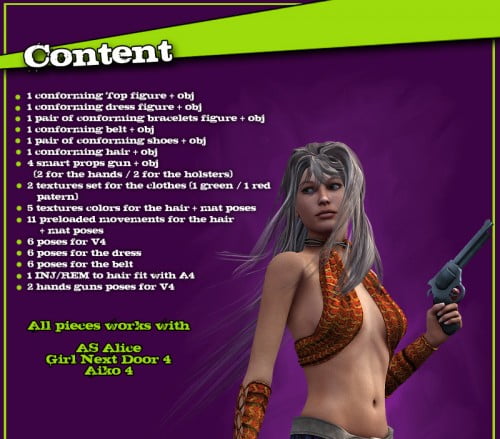 ---