Basecap Ponytail Hair for Genesis 3 and 8 Female(s)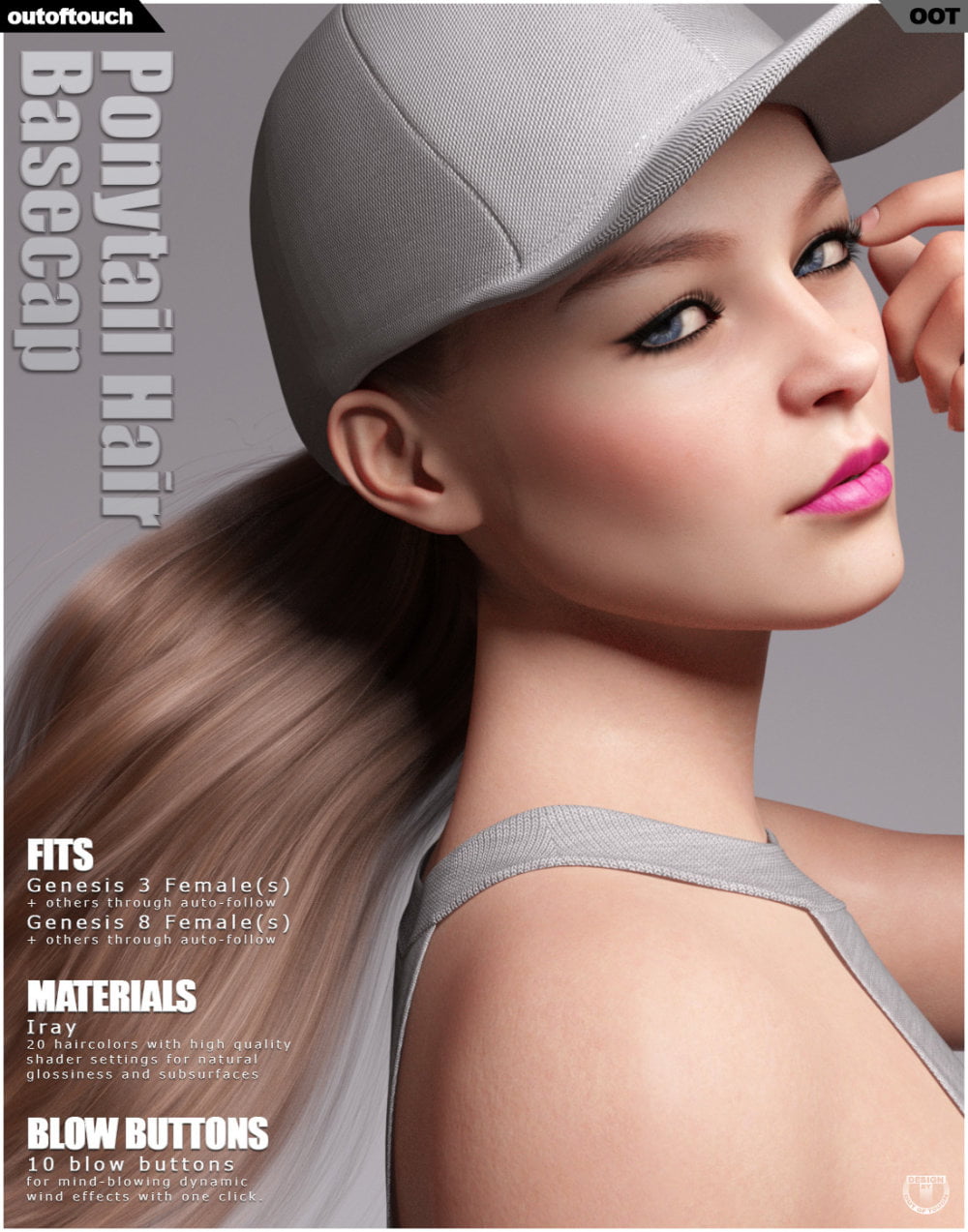 Basecap Ponytail Hair for Genesis 3 and 8 Female(s)
The Basecap Ponytail Hair is a high quality sporty ponytail with basecap for Genesis 8 Female(s) by Daz 3D.
The high quality 3D hairmesh has been carefully crafted with lots of small strands and extra fine layers, that bring lots of realism to your renders. The advanced Iray hairshaders come with quality glossiness and translusency settings that reacts to your scene's lighting. The hairshaders come in 20 high resolution colors.
The included BLOW buttons instantly change the look of the hair with one-click buttons. Or make use of the included BLOW morph dials to use any value between 0 and 100 for different strengths. The hair comes with 4 additional bones for flawless movement.
Material files are optimized for Iray and come in 4K resolution.
We hope you like this set, thank you very much for viewing.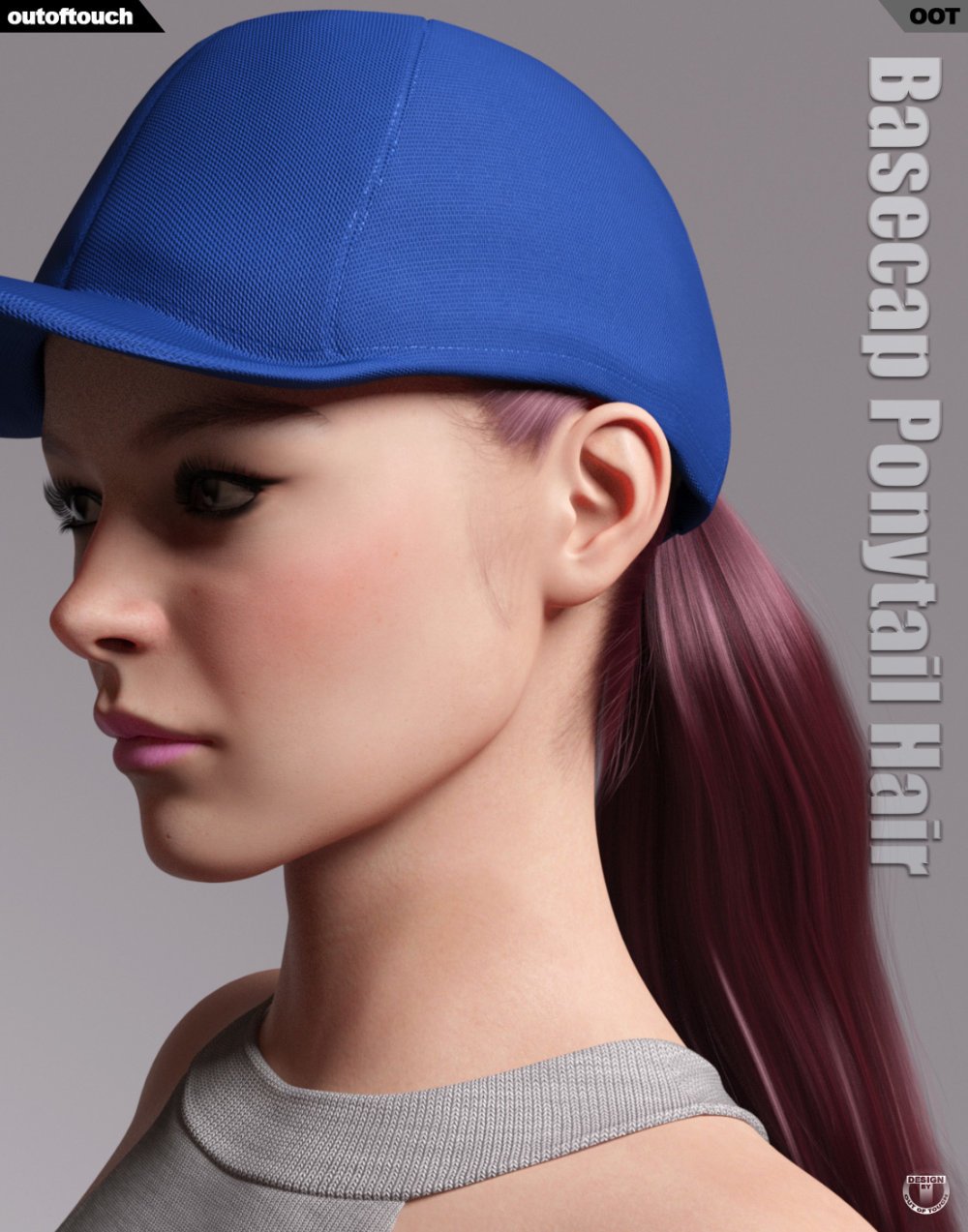 ---