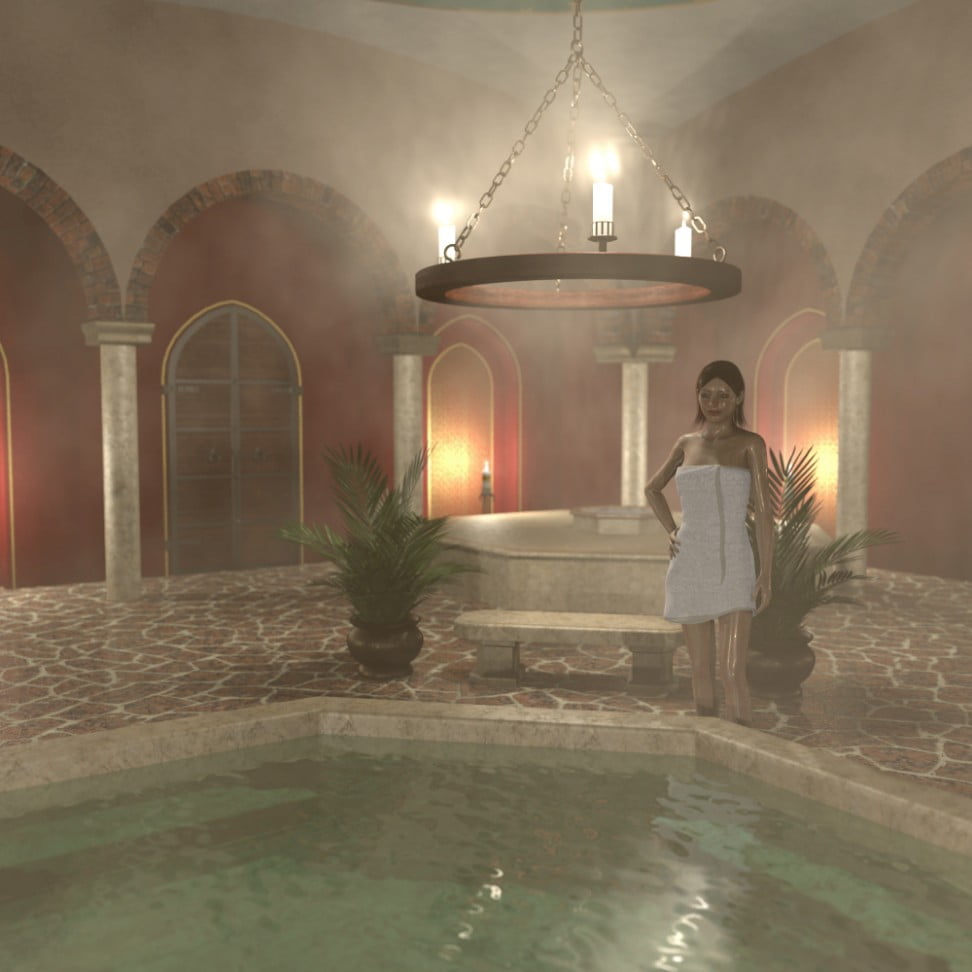 This is a huge high quality bath house scene for Poser. It perfectly fits all the populair
3D characters like the Genesis series. It includes 5 different areas, camera's lights and props
so everything is included to start rendering right away.
All areas have movable parts like opening doors, adjustable pool water level and hidable walls.
Your favorite character will love a day of relaxation and massage in this bath house.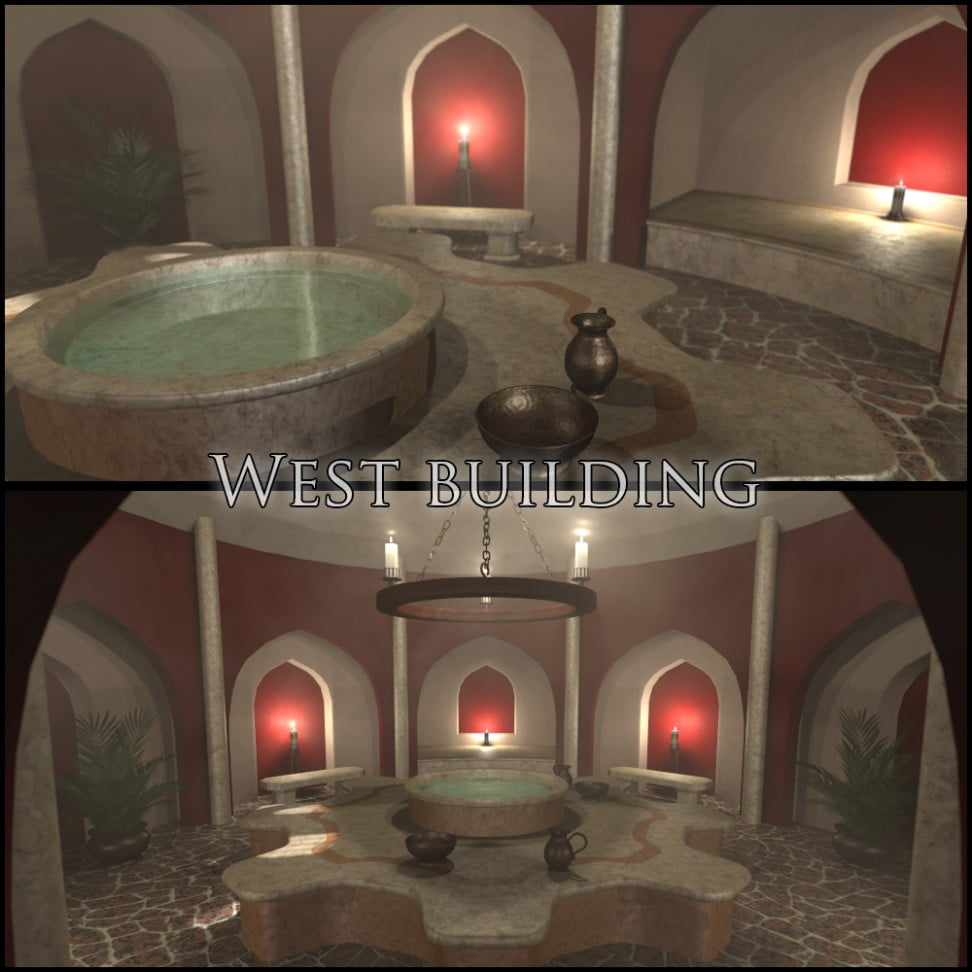 ---