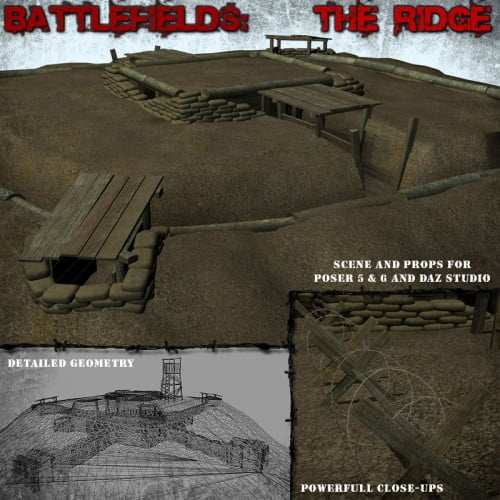 This is full scene with props inspired by the movie "Hamburger Hill". The ridge is top of the hill with trenches and bunkers. Beside exterior,there's rooms and tunnels inside the hill.
With 'character' the Ridge, You'll get some props: barbed wire, lookout tower, additional sandbag bunker and anti-personal spikes.
You can place props along the hill and make scene even richer.
Combination of optimized geometry and hi-res textures will make Your renders look effective from far or in close-ups.
---