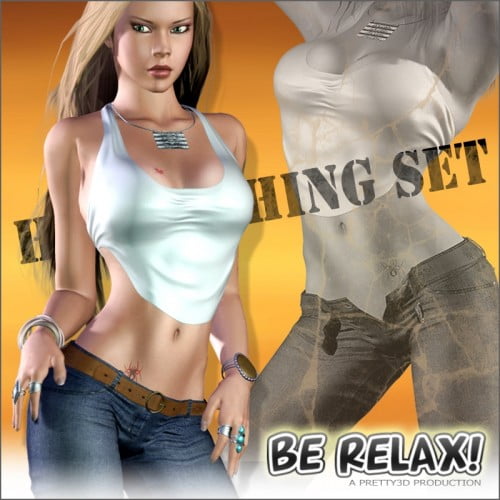 ?Be Relax!? is a outfit set which is designed for Victoria 4, Aiko 4,
Pretty Base IV and Kaileena. The parts are formed by high quality meshes
and also contain many dynamic morphs to give the most realism to your scenes.
We hope whoever likes to simulate real life will use this pack with pleasure.
Product Requirements: Poser 5 and up, DAZ's Victoria 4. Optional Aiko4, V4 Elite, Pretty Base IV, Kaileena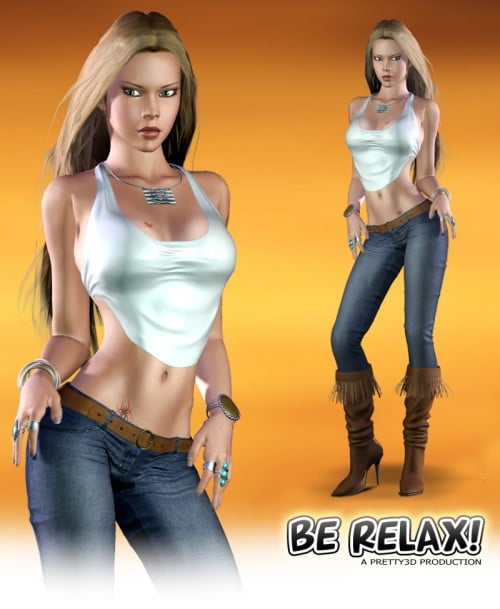 ---