The M4 Beard is designed to work with all your characters using Morphs++, Hiro 4, Elite, and as a bonus the Men of Character custom face morphs by Cris Palomino.
It comes with 19 different beard and mustache styles in seven different colors. While these colors are very versatile on their own, you can adjust them easily to match any hair color simply by adjusting the diffuse color in the material room (surfaces tab in DS).
The beard also has a number of morphs designed to change the shape of the beard. In addition to the material zones this beard was set up with four distinct layers so you can adjust the thickness of the hairs on any of the beard shapes with simple hide poses to go from very thick all the way down to whiskers only.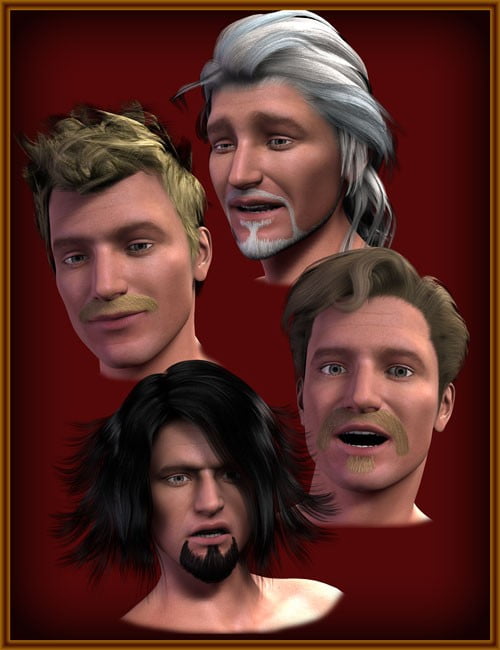 ---